Competition: January Mobile Gaming: He-Man Tappers of Grayskull
January Mobile Gaming: He-Man Tappers of Grayskull
January Mobile Gaming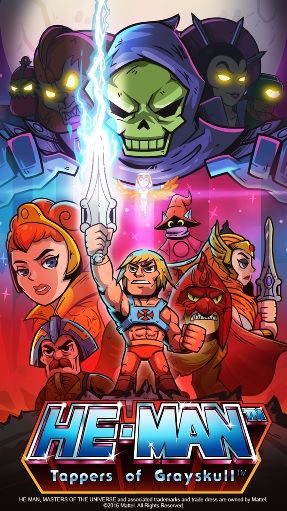 Hold up your Power Sword for the best and coolest He-Man experience yet! Fight alongside He-Man and the Masters of the Universe in this fast paced, action packed clicker adventure RPG!
Submit a screenshot of the highest level you've reached. The member who reached the highest level wins.
Each participant who submits a valid screenshot will earn 5 Clusters of Earth to be awarded after the end of the competition.
Parent Competition

Organized by

Running time

Target Unit

Entire DJB

Competition Type

Single-player Gaming

Awards

Second Level Crescents

Participants

19 subscribers, of which 11 have participated.
Member

Submission

Battlemaster Ra'gnar opted out of publishing his submission.

Placement

1st place
Member

File submission

Placement

2nd place
Member

Submission

Savant Janus Stormwind opted out of publishing his submission.

Placement

3rd place
Warlord Wuntila Zratis Entar Arconae
Member

File submission

Textual submission

Please find attached my submission, which demonstrates my progress to stage/level 70.

Best wishes,
- Wuntila Arconae

Placement

No placement
Member

File submission

Placement

No placement
Augur Ernordeth Puer-Irae
Member

File submission

Placement

No placement
Member

File submission

Placement

No placement
Battlelord Bentre Kairn'tel Stahoes
Member

File submission

Placement

No placement
Member

File submission

Placement

No placement
Prophet Keirdagh Taldrya Cantor
Member

File submission

Placement

No placement
Member

File submission

Placement

No placement