Competition: January Mobile Gaming: He-Man Tappers of Grayskull
January Mobile Gaming: He-Man Tappers of Grayskull
January Mobile Gaming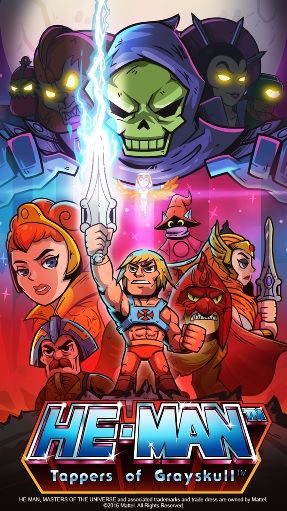 Hold up your Power Sword for the best and coolest He-Man experience yet! Fight alongside He-Man and the Masters of the Universe in this fast paced, action packed clicker adventure RPG!
Submit a screenshot of the highest level you've reached. The member who reached the highest level wins.
Each participant who submits a valid screenshot will earn 5 Clusters of Earth to be awarded after the end of the competition.
Parent Competition

Organized by

Running time

Ends in

14 days (2017-01-31 23:59:59 UTC/18:59:59 EST)

Target Unit

Entire DJB

Competition Type

Single-player Gaming

Awards

Second Level Crescents

Participants

16 subscribers, of which 7 have already participated.