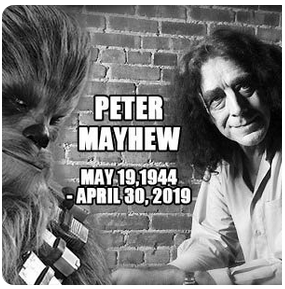 The evening of April 30th, Peter Mayhew, the actor behind the iconic Chewbacca in the original "Star Wars" trilogy, died at the age of 74.
In memory of this legend, to honor him in our Brotherhood, a few competitions to never forget him.
Each competition is a Chewie-scene from one of the movies, give me (PART I) the title of the movie AND (PART II) caption it.
Best caption out of the three fastest, correct, title submissions wins.