<head> <meta http-equiv="Content-Language" content="en-us" /> <meta http-equiv="Content-Type" content="text/html; charset=windows-1252" /> <meta name="GENERATOR" content="Microsoft FrontPage 4.0" /> <meta name="ProgId" content="FrontPage.Editor.Document" /> <title>New Page 1</title> </head>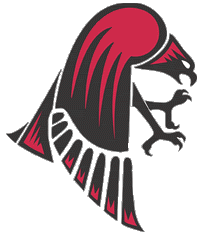 Krath Rite of Supremacy ends tonight. Run-on has been submitted. Do last minute subs NOW! We must prove ourselves, we will make our opponents fear those who they underestimated. Do it for me. Do it for Korras. Do it for Sadow!

        Nothing big and glorious to report this week.

            The KRoS while it still
    lasts!  



    ![](http://img.photobucket.com/albums/v350/littledatsyuk/Falcons%20Report/CommandersRant.jpg)  



            Well guys, I know that a few
    of you are on LoA, that is understood. I would like to see activity pick
    up a bit. The GRMG just opened up again and I encourage all of you to
    join and get some practice under your belt.


        I got two Scrolls of Indoctrination.
Yay me! <
I'd also like to see more medals coming in through the door.
SW Xhedias Draconis Entar (Sith)/CMDR/Marka Ragnos of Naga Sadow <font color="#ffcc66"><small>[GMRG: G:OHC]</small></font> <font color="#ffcc66"><small>[PA: COM]</small></font> <font color="#ffcc66"><small>[ACC: CBT]</small></font>
**<small>    StA-QL / DC-KC-O-CS-D / (SN) / Cr-1R-4A-2S-1E-6T / CF-BlF-RF-GF-PF / SI-SoW-SoL / S:-6M
     {SA: U:TL - U:TE - G:LS - G:IRC - G:IRC2 - G:ICQ - G:MSN - G:HTML1 - G:MED - O:CORE - S:CORE - S:ISET - S:ESET}</small>**