The Dark Vault. Enticing. Imposing. Intimidating. And everything that Ronovi expected.
But it was certainly affecting her, more so than she possibly imagine. Solus had seen the changes. Earlier, an initiate had talked back to Fremoc Pepoi, Fist of the Brotherhood, during a tutorial on basic lightsaber combat. As a result, he had endured a broken wrist from the witnessing Headmaster - a simple twist and pivot of the arm was all that was necessary to crack the bone. She called it discipline, and Fremoc was not one to argue with the one who ran the Academy. But Solus, as much as the dark side steeped his own veins as much as the next Dark Jedi, was not as susceptible to rash actions as Ronovi was.
The difference between Ronovi's typical belligerent behavior and this particular instance, however, lay within the way she carried out the action. It was not the typical expression of rage, eyebrows frozen in vicous arcs, organic eye tinged with the red capillaries bloated with intoxication. In fact, it was the opposite - calm, brow set casually, organic eye very, very cool in her skull like an amber-stained opal.
The amber was certainly showing more in Ronovi's irises. And tonight, as she pored over a particular Holocron, her gaze may have even looked gold with mania.
She was seeing something potentially threatening to the Academy. To clans and houses. Maybe even to the Brotherhood as a whole. And now she had the power to combat it.
Or, in her whiskey and darker aura-addled mind, so she assumed.
The Shadow Academy Debate League's very first debate competition has wrapped up. Special thanks goes out to Tra'an Reith, Quaestor of Plagueis, for volunteering as a third judge alongside Solus and myself. That being said, here are the Debate results:
First Place: DJK Scelestus Second Place: KAP Legorii Kryotek Entar Third Place: DJK Xantros
Congratulations go out to all three winners; your crescents are pending in the request queue. In order to read Scelestus and Legorii's stellar debate that solidified their placings, click here.
In light of the process of the Debate competition, we would like to thank all participants in what I consider to be a beta test of the event structure. Now that we understand what works and what might not, factors for Solus and myself to consider are different topics, judgment processes, and even a potential time-out system similar to that of the ACC. Obviously, we are going to be buckling down and evaluating the entire event to see what would result in the best possible outcome. But as it stands, we have something good, and it's something that can become even better with interest and polishing.
As it stands right now, we had already planned to hold off on a second Debate event until Horizons is finalized and finished. We wouldn't want to infringe on a vendetta timeline which could result in one event or another being overlooked or hindered by scheduling conflicts and overburdened competitors. However, once Horizons is done, expect more debate events coming your way.
As reported in a prior news post, Scelestus was appointed Magistrate of the Shadow Academy and placed in charge of the auditing process for exams. Already working as Professor of General Studies, Scel has started auditing the Clan History department. We suspect that he will work his way up the departments, with our reviewing of his audits every step of the way.
And speaking of the Clan History department, we on the SA Staff are very aware of how many updates are required for these types of exams. However, we can't do those updates justice without the help of the houses and clans. If you are in a particular unit and think that said unit's exam is in dire need of an update (or in one case, is in dire need of solely existing), do not hesitate to contact the staff so we can accommodate those needed changes. It also helps if you deliver a well written chunk of writing that we can simply glue onto the end of the exam if added information is the only thing necessary to complete the course notes.
The Dark Sage of Writing course officially ended lectures on July 8th. Due to the scope and weight of the last assignment and due to circumstances regarding certain students' commitments and real life situations, I have offered extensions for the remaining three writers. One of them has already submitted his project, and I will be reviewing said project within the next week. Given my workload at my summer job, I appreciate everyone's patience.
I would like to personally thank Tra'an Reith (once again) and Angelo Dante for serving as assistants during the lecture process. The two of them passed the Dark Sage of Writing course last year, and they brought a lot of literary insight and creativity to the discussions.
In terms of what to expect from the next Dark Sage of Writing course should you sign up: Due to popular demand, I will be repeating the syllabus from the 2011 Sage course (albeit with some tweaks, including a brand new text) in order to once again emphasize on character development. I've noticed that when it comes to your Dark Jedi characters, you all love being able to study them and improve them, allowing them to become more complex and three-dimensional. That being said, if you were unable to pass the 2011 course and would like to try the 2013 course, please bear in mind that, besides the change of text, you may get some deja vu.
Finally, to wrap up this report, we remember that our children would not be safe at our schools were it not for the noble crossing guards leading them safely across the street. Or, in this case, the noble Dark Lords of the Sith.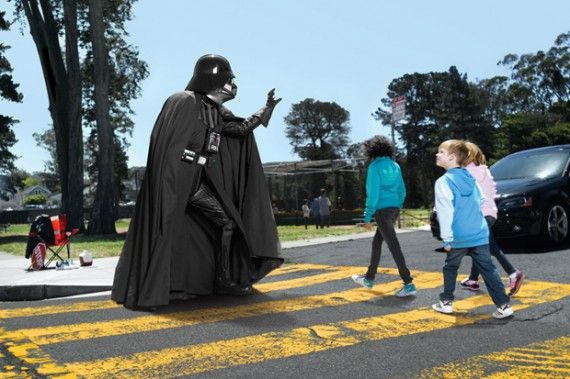 Ciao,
Ronovi Tavisaen Dupar Headmaster of the Shadow Academy