Hello everyone and welcome,
I have a brief news update to share with you all. I have an exciting PCON announcement. In addition, I have a Quaestor position opening up that may interest some of you. Let's get to it.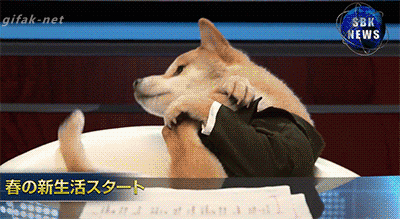 PCON Selected!
First, I am excited to say that Celevon Edraven Erinos has been selected to fill the position of PCON. His breadth of experience and diverse skills will serve him well and I look forward to the all things we'll accomplish together. Please give a hearty congrats to Celevon and wish his sanity the best of luck. (There better be coffee in that nebula.)
That said, for those that did not get the job, I will chat with each of you to give you specific feedback and any application suggestions if I have any.
Applications Open DB-Wide for Quaestor!
House Hoth has a few opportunities coming up, one of which I'm opening to DB-Wide apps. Jael Chi'ra has served House Hoth well for quite some time, first as a BTL and then finally its QUA. When he told me he needed a break, I was sad but more than understood. Jael, thank you for everything you have done for Hoth. We appreciate your time and effort and I expect the porgs will always be with you and Hoth. Please join me in thanking Jael for his service to the DB.
That said, Quaestor of Hoth is officially open for all apps. We are looking for an energetic leader to help chart Hoth's path into the future. In particular, we would love to hear any ideas you might have to turn Hoth into Hoth 2.0. I'd also like to hear what suggestions you'd have for competitions and group events. Crazy ideas are welcome. Here are a few things to consider (* wink wink nudge nudge *) including in your application:
Leadership philosophy
Any plans for Hoth's future (Hoth 2.0)
Ideas you'd like to try for competitions or group events
Past experience and what you learned from it (DB and any applicable real life)
In terms of leadership, what is something you are particularly good at?
Time availability
If you want to give this opportunity a try, send your apps to myself([Log in to view e-mail addresses]) and Celevon([Log in to view e-mail addresses]) by the end of the server day (midnight GMT) on February 18th. Any applications not picked for Quaestor will be considered for Aedile if you so wish.
Thanks for tuning in and good luck to all applicants!!!
~Signed with Pheromones