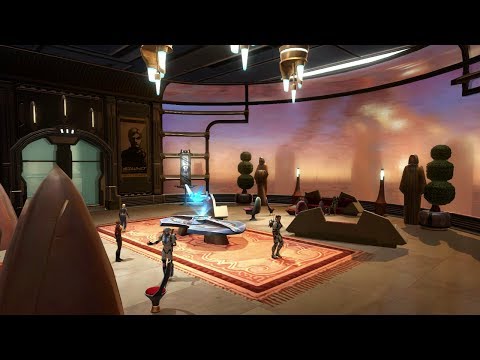 More information on the upcoming digital expansion for The Old Republic - Galactic Strongholds. This expansions allows you to purchase strongholds (player housing) all across the Galaxy and decorate it to your tastes. More importantly (one would hope), they're adding in Guild Flagships!
Bioware/EA are pulling the same deal as the last content update, Galactic Starfighter with a staggered released based on whether or not you subscribe, are preferred access, or just free to play. Members who subscribe by May 11 get bonus cartel coins and a "Nar Shaddaa Sky Palace Stronghold" for free.
Check out the link below for more details on the expansion as well as a FAQ that might answer some of your questions.