Introduction
Greetings, ACCers and spectators.
This is going to be a fairly light report, focusing on two particular subjects of widespread interest: time outs, and the upcoming 2019 championship bracket.
Quick Notes
No Match of the Month for March, as the contents of this report are time sensitive and I don't want to delay it while I get permission from authors and write up the match. This feature will be returning in April.

A quick shout-out to Kadrol Hauen and Akaarn Tayl'cor. Kadrol alerted me to a few typos in some venue descriptions, including one in a venue image. Thanks to Akaarn, said image has now been fixed.

Kelly pointed out that you cannot, no matter how hard you try, spell March without Arch. Marvel at the insidious ways by which I have woven myself into your lives.
Time Outs and You
Late last week, I had a long-time, frequent ACCer PM me to express their concern and frustration to me that their last several matches had all ended with their opponent timing out.
Prior to that, I had a friend mention in passing that their ACC experience involved starting a match, getting timed out on, and never trying again.
I've heard both of these complaints and variations of them for years. The current match completion rate is frustrating for me as CM as I know it is for many of you as competitors.
Accidents happen. Even well-intentioned and normally reliable people miss deadlines every once in a while, and I'm not going to pretend that I haven't done it myself. However, timing out is avoidable. Kelly has done 19 matches and never timed out. Kord, our most prolific ACCer, has done dozens of matches and maintains a time-out rate of only 3%.
On the other extreme, we have members who time out on their opponent more often than they actually finish a match. That's not acceptable. It makes the ACC experience frustrating for other competitors and depresses activity throughout the club. When you enter a competition, you take it for granted that the organizer will judge it. When you do DB gaming, you take it for granted that your matches will be counted appropriately for clusters and everything else. When you start an ACC match, you should be able to take it for granted that you'll be able to finish it.
Currently, there's not a lot of incentive to finish a match if you're not happy with how it's going. Likewise, there's not a lot to disincentivize just TOing on your opponent. I've been batting around some ideas on how to change that, while accounting for the aforementioned accidents and respecting members' rights to participate in DB activity. This is a tough problem and I hope you'll be patient with me while I figure out the best way to tackle it. I'm open to suggestions.
In the meantime, I suggest deliberately selecting your opponents and then keeping open lines of communication with them throughout the match. If you're not open to writing against a wide variety of characters, or if you know that your schedule is going to make it tough to get writing done, don't issue open challenges. If you're generally cool with giving your opponents, adjust your settings to auto-accept extension requests and streamline that process. And always, always remember that any post against you is the product of somebody's time and effort.
2019 ACC Championship Bracket
It starts a week from tomorrow.
Surprise! =/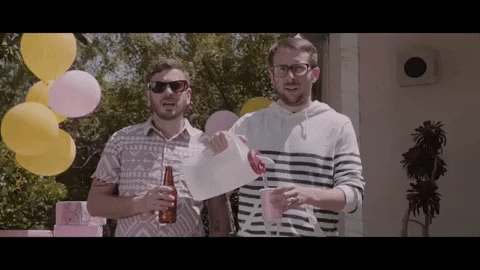 I had hoped to be able to announce now that I'd be kicking off this tournament in several weeks, but unfortunately my RL job and DB logistics have put me in the position of either running this event ASAP or not running it at all. It's short notice, it sucks, I know.
But it's been a long time since we've had a big bracket: a year and a half since the 8-person GJW XII bracket, and three years since the last somewhat-open championship. 2019 is going to see a new bracket and a new Combat Center Champion.
Format
The overall format is a 32-slot, single elimination bracket. Each match will be a 2+2 alternate ending match according to the standard Duelist Hall grading criteria. Each competitor will have 3 days to complete their post, with a single 1-day extension available per match. There will be a maximum limit of 1000 words per post. Winners advance, losers go into the vats where their nutrient-rich corpses will feed the next generation of ACCers, and eventually the last two writers standing will duke it out for bragging rights and fabulous prizes.
The first round will begin March 11 and I'll be distributing the first batch of invitations tonight and tomorrow.
Qualification
I will be inviting 26 members. The three basic qualifications are: you must be ACC Qualified (duh), you must have won a match since the end of the last championship, and you must be in a clan and/or in a position.
Invitations will go out in order based on a qualification score. The higher your score, the higher you are on the list. How are the scores generated? Simple. I look at every match since the end of the last championship, the Grand Master's Invitational Tournament. Every match you won, you get a point. Every match you TO'd on your opponent, you lose a point. If a match was marked as 'Closed' in our system, if you completed it but lost, if anything else weird happened? No effect.
There are a lot of ties, and they're broken in this order: by the most qualifying matches won, then by the most qualifying matches participated in, then by most recent match completed.
If you're not among the top 26 but you want to compete, there's still hope. First, not all of those 26 are going to be available or interested in competing. If someone declines their invitation or doesn't get back to me, I'll be moving on down the list.
Second, you probably noticed that I'm only inviting 26 people to a 32-slot tournament. The other 6 participants will be chosen by their consuls according to whatever esoteric criteria they deem fit. The only requirement I've given them is that all nominees must be ACC qualified before the tournament starts.
Judges and the Tournament
The judges and I will be handling matches in the early rounds of the bracket as normal. This includes following the policy of having a second judge review the match for errors before the primary judge finalizes it. For the semi-finals and finals, Wally and I will handle the judgements.
It's probably not a surprise that the ACC staff, both current and former, includes some of our most prolific and talents ACCers. My staff are also competitors and several have qualified for this bracket in their own right, and will be invited to compete in it.
Judges are never allowed to judge their own matches and obviously I won't be changing that now. However, it's also inappropriate for judges to be in a position where how they judge a match determines who they'll be facing next. I have the utmost faith in my staff's professionalism and integrity, but even still there is an inherent conflict of interest when anyone is in a position to choose their future opponents.
Therefore, judges will not be involved in any matches in their half of the bracket. If there is a chance they could face you before the finals, they will not be involved in the judgement of your match. Period.
As always, feel free to reach out to me with questions or concerns about the ACC via Telegram (@Archenksov) or email ([Log in to view e-mail addresses]).
Beware the Ides of Arch,
Archenksov
Combat Master