Odanites,
It is my pleasure to finally announce the final results for our most recent feud with Clan Plagueis called The Myrkr Crusade! Two diametrically opposed clans inevitably clashed in pursuit of the Desired One and bravely took one ancient temple defences... Results, man. Give me results. Here it is!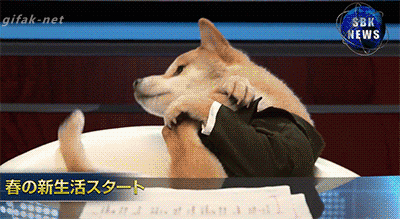 FEUD Results: Episode II: The Myrkr Crusade!
Whether it be Jedi vs. Sith, Republic vs Separatists, or Rebels vs. Empire, opposing forces have always clashed. This last March, Odan-Urr and Plagueis squared off once more. Both sides fought valiantly but only one could come out on top. For this feud report there are two big sections, one by the numbers and the other by the people. The first half is straightforward enough but the second half is special because you'll see highlighted entries from the feud. Enjoy. :)
(If you need to catch up on the premise, here is the Star Wars story crawler for this event.)
By the Numbers
First, what we've all been waiting for, the final results!
As you can see, Odan-Urr did very well, both in participation and placement. So proud! In particular, I'd like to put a spotlight on our feud heroes and our top 10. The competition was fierce but you came out on top and scored your clans a lot of points. Very well done!
It is also worth noting the top 10 from each Clan as well.
Next achievement of the feud I'd like to highlight are those who persevered to hit all the feud bins. We had 20 competitions in total spanning 8 bins and the following members hit them all. You guys are awesome!
Lastly, I'd like to spotlight both clans' journeyman. For these members, this was more than likely their very first feud and it's a lot to take in. Yet, they helped their clans and learned a lot of new things along the way. A hearty congrats to our journeyman who participated! Keep on the great work!
Now for those interested, I made two pie charts to show how the competition types broke down. I think it's safe to say there weren't too many surprises. The first chart shows the unique participants per type of competition, which I broke out between the following: gaming, fiction, graphics, and miscellaneous. The second is very similar to the first but shows average submissions per type of competition. Take lookee if you are interested.
And to polish off this section, I have the full standings for you all. If you participated in the feud, your name should be here. Let me just take this moment to thank each and every one of you for taking time and energy to play star wars with your fellow db members. We really appreciate it and hope you had a lot of fun!
By the People
Now onto my favorite part of the report, showing off all the wonderful entries and proud moments of each and every one of you. I've said it again and again that these big events give us opportunities to do things together, but they also give you opportunities to show yourself and others what you are made of. As yoda puts it, size matters not. It's that glorious feeling of triumph that is best communicated through the below meme.
Whatever gave you that feeling, I'd like to celebrate it, call out some exceptional entries, and mention some proud moments that might otherwise be missed. Let's begin the feud entries tour!
[COU-PLA Event Long] Fiction
Two fictions are highlighted below as exceptional reads. I highly recommend that you read them. The first does an excellent job of making the Desired One scary and the second has an excellent temple run.
[COU-PLA Event Long] Gaming
This bin doesn't have anything to show per say but there are some shoutouts.
Kudos to Ira Ojiman (630K for a score!), Zeon Blacktooth, and Jafits Skrumm for placing in the flash game!

Kudos to Ira Ojiman, Turel Sorenn, Jafits Skrumm, Len Iode, and Takota Okami for placing in the cluster race!

[COU-PLA Phase 1] Fiction
Take a look at these excellent fictions and a poem!
Echoes of the Past by Sulon Tiful
Echoes of the Past by Ka Tarvitz
Desired One Art Piece 2D by V'yr Vorsa
Desired One Art Piece 2D by Jafits Skrumm
Desired One Art Piece 3D by Ka Tarvitz
Desired One Art Piece 3D by Plagueian Sinya Ani
Desired One Art Piece 3D by Ira Ojiman
[COU-PLA Phase 1] Miscellaneous
Meme 1 by Plagueian Aleister Mavros
Alethia Archenksova and Yuki Suoh for 1st and 5th respectively on the puzzle!

Zeon Blacktooth, Ryan Hawkins, and Alethia Archenksova for 2nd, 4th, and 5th respectively on the word search!

Ira Ojiman for 1st on the trivia!

[COU-PLA Phase 2] Fiction
Take a look at these awesome fictions, to include combat fictions! The first fight is Khryso vs. Raziel and the second fight is Gui vs. Tisto.
Comic by Jafits Skrumm and Lu'aisha Gresee
Comic by Sulon Tiful
Confrontation by Sulon Tiful
Confrontation by Jafits Skrumm
Confrontation by Plagueian Khryso Mallus
[COU-PLA Phase 2] Miscellaneous
Meme 2 by Draxion Durk
Alethia took first in Legends of the Hidden Temple followed by Ira for 4th and Elyon in 5th!

Alethia took first in Trivia 2 followed by Ka in 2nd and Jafits in 4th!

Kah took second in the Crossword followed by Alethia in 4th and Ka in 5th!
FEUD Thank You Time
Everyone had to come together to make this a success so I've dedicated a section to recognize all the pieces that came together to make this possible.
First, on behalf of Odan-Urr, I'd like to thank Ronovi and Liandry for working with us to pull off this great event. We started this journey all the way back in November/December and made Star Wars magic by the end of it. Third, I'd like to thank our DC arbiters, who agreed to help judge our subjective competitions and provide general advice. Third, I'd like to thank Evant and Mav for taking the time to look over my math sheets, answering my many questions, and providing some base examples to start from that made designing a gjw-like clan feud a lot easier. Fourth, I'd like to thank DC staff for helping throughout the feud, whether it be fixing a mistake or providing guidance. Your patience and help was appreciated. Fifth, I'd like to thank my summit, who worked hard to spread the word and help others. Not as easy as it looks. And lastly of course, a big thank you to everyone who participated!
Thanks for reading the [COU-PLA] Episode II: The Myrkr Crusade feud results report. It was an absolute pleasure to put this together for you and I'm so proud of everyone who participated. We still have a post-feud fiction that we owe you and we'll be asking for feedback as well, but till then enjoy your sweet sweet victory. Odan-Urr came together as a team, tried our best (even at things not so comfortable to us historically), and did amazing! You've made me a very proud Consul. Now let's put on music and party (click the picture below)!
#forOdanUrr #lightsideRepresent
~Signed with Pheromones