Exarch Report 04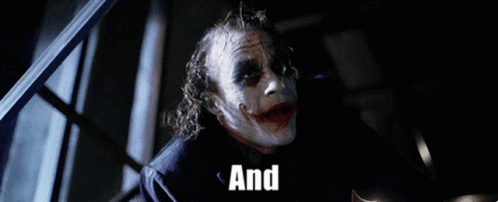 Hello citizens of Gotham the Brotherhood. Today I am honored to officially announce the launch of the Envoy Corps (aka the "RP Society"), and its associated reward system for roleplaying activity in the Brotherhood. As you read this, James has deployed the code live, and the Herald, Regent, and Voice teams are working hard behind the scenes to make sure everything links up.
There might be a few bumps. So if you notice something, please direct message me on Discord so I can organize things for James.
If you haven't seen the trophies yet...give it some time. The database is processing things in order so it doesn't just crash (and we of course blame Howie for it).
Wait, Trophies?
Participation trophies for everyone. Take that, Boomers! (Sorry Kamjin).
I mean, uh, as I've outlined in previous reports, the "RP Society" is going to look slightly different than the others you're familiar with (INQ, GMRG, SS, ACS). You can find all the information I'm about to cover on the wiki here.
Instead of the conventional rank structure, your activity based around roleplaying will grant you "points" towards ranks inside of one of two trophies: one for being a player, and one for being a dungeon/game master: Players Gonna Play, and You Can Certainly Try, respectively.
Each of these Trophies, respectively, grant new and unique character sheet bonuses, possession items, and dossier perks as you increase in rank from rank 1 to a maximum rank 12. Think of these trophy ranks like achievement unlocks!
The "points" you accumulate we've named "marks". There are two kinds of marks that are tracked: Envoy Marks, and Golden Envoy Marks. Fictionally, Envoy Marks are for taking part in an operation (aka Players), and Golden Envoy Marks are for leading operations for the Envoy Corps (aka Game Masters).
Formula
Like societies, each trophy is tied to a formula, or a set of parameters that are met as members organically participate or run RP activities. The following tables on the Envoy Corps wiki outline this formula.
For the full table overview of the awards, click here!
I'll try to quickly break this down into a few parts.
CS Perks
Character Sheet perks come in three forms:
+1 Lore/Language slots
+1 to your NPCs Brotherhood Rank (equal to dossier rank)
Granted or Selectable feat.
NPC
There are two separate +1 bonuses available for your NPC Slots. This bonus applies to NPC Slots 3 and 4.
When reaching Rank 7 in "Players" Trophy, you unlock a +1 boost to your NPCs rank level.
When reaching Rank 5 in the "Game Master" Trophy, you unlock a +1 boost to your NPCs rank level.
The boost does not affect your Alt slot (same level as dossier) or your Auto-granted slot (locked to JM4).
The two bonuses can be stacked to give your NPCs +2 level rank increase.
Example: Zig, my 3rd slot NPC, was eligible to move from EQ4 -> EL2
To level up your NPC, you will need to head to:
Administration -> NPC Slot -> Manage -> "Character Details" where you can then select the new rank!
CS Feats
For a quick overview of the feats:
Possessions
"Brotherhood-issued" possessions items, with the blessing of the Regent team, should automatically show up for you as you hit a respective threshold in either trophy. We're really excited about these items, as some try to address some missing things in the system (woo accessories slot!) and also provide more RP-focused perks that can also work in regular fiction/ACC writing as well.
You can see a list of the possessions items here!
Dossier / Robes
For the Dossier perks, you'll be able to select (when hitting the rank) from a Game Master folding board (Game Master Trophy Rank 7), or Dice Set + Bag (Player Trophy Rank 3)
The Envoy Threads (Robes) are granted at Player Trophy Rank 2. Thanks to Rhylance/Eleceos for his help there with Team Herald!
Credits?
Yes, additional credits will also be earned at each trophy rank achievement!
XPs?
XP will be rewarded based on the values found on the XP Policy page.
Check Progress?
For now, the best way to track your progress is:
Go to go to your Dossier
Select the "Trophies" tab
Toggle "Incomplete"
Jump to the last page.
At the bottom you should see your progress to your next rank.
Helpful Resources
You can find everything you need in Roleplaying Handbook Wiki. This page hosts links to Exarch Resources such as maps, rulesets, system types, and information about Role Playing activities the Brotherhood.
Some useful pages to bookmark:
Closing
Thank you for everyone's patience. Let us know what you think, and we really hope you enjoy the perks and continue to try out and utilize the RP tools we've set up for the Brotherhood!
-W