Introduction
Why friction? Apart from it being the featured song, my RL is in constant friction with DB stuff. Don't worry, it's not alarming. It just means my reports have become less frequent. We still have goodies incoming at the end of April ;)
Welcome to my 13th report as Herald, and go figure it's Friday, the 1st of April. Must be something bad in store for me :P
You can't fight the friction. So ease it off
Night-Thorn
I'd like to take this opportunity, as I often do, to feature one of my staff. This time it's Solas.
He's been doing brilliant work for the office so far, what with completing literal piles of warbanners efficiently, contributing the weapon queue as well as the bi-monthly releases. He's been doing good work and will only improve with time. Glad to have him on the team. :)
Real talk: Art in the club
DB Art Club
Some of you guys know that my long term goal is to establish art and graphics in the Club as not something that only a few individuals can do, but something that will be available to all to learn and contribute to. To this end I've created the DB Art Club a while ago (link below) where anyone can join and share their masterpieces and failures (remember, failure is just another step to success). That said I'd like to share some stats with you guys.
So far the DB art Club has been steadily growing and is now populated with 75 members from various Clans and positions. We have shared 4397 images, 19 video files, 641 files, and 2260 links. Obviously, not all of these are artwork by our members, but the vast majority are. I am very proud of how the Art Club has grown through these past months. I'm proud of every member in there for contributing to our ultimate goal.
Thank you all.
Graphics rubric and the future
Right now, Esca and I are working on a Graphics rubric for the Club. It's nowhere near complete and will have to pass review by a lot of people first. But when it does come along, it will be a standard by which comp creators will be able to grade their competitions.
The graphics rubric opens up a new tier of graphics development in the Club. Why? It's the basis for everything we will do from then on. Every comp we make or develop will be based on it. It gives us an anchor to base all our future developments on.
Speaking of the future, Esca and Ood have begun slowly working on additional graphics courses for the SA. I don't have many details about them yet, so expect updates in the future.
Graphics competition types
What's this about, then? Well for a while now, we've been running a fairly successful #SketchSomething competition series, where you get a topic and sketch it out. But there's a catch: you have to improve to win. The person who we think improved the most wins.
That said, we've considered several more styles of graphics comps for the future. From duels between artists to drawing with specific tools, etc. More on this later on, but expect a lot of variations in future Herald competitions.
Herald competitions
The Herald's staff will feature two competitions for the foreseeable future. These two are:
Can't take the pressure. So ease it off
Warbanners, Custom Weapons and Requests
Let's start with:
Custom Weapons
From left to right we have:
By Vyr:
By Arcia:
Serata's slim hilt

Desdenova's sniper
By Solas:
---
Warbanners
by Solas:
Jafits Skrumm

Rins'zler

Brandon Tarsus

Aul Celsus

Kalon Tsucyra Entar

Korroth

Abadeer Taasii

Antar Locke

Leeadra Halcyon

Seridan Brehevik
by Selika:
Strask Rurra'bek
---
Graphics Requests
By Selika:
Wuntila Arconae

Dracaryis Sunstrider

Shadow Nighthunter
---
Avatars
None
You can't fight the friction. So ease it off
There's a Form for that
If you're interested in joining the TG group and sharing your art, be sure to click the image below:
Whoa, come with me now I'm gonna show you how
Ask the Herald
Featured Question
Erno asks: #asktheherald serious question now. How do you and your staff improve? I'm always impressed at what you all do and then something new comes out and its even better
Esca replies:
Vyr replies:
lol
Well, the actual answer is much less mysterious :P All of us are self taught so all of us have different ways of improving our skills. Usually it revolves around experimentation, constant critiques from the staff and input from members. We often try new things as well, like attempting to add new textures, combining them with new gradients and such. For each saber we make, we usually come up with a new technique or method.
I'll use this as an example:
Top to bottom: Esca's first saber done for the office and his best work (in my opinion), my first try and Atty's lighsaber, and the recent one, and Slagar's first saber he showed me and, again in my opinion, his best work:
Erno asks: #asktheherald why didnt you go all out for April fools like last year? :p
We were all plenty busy, especially James who is currently abroad. We thought this year would be light. (hue :P)
---
Lexic asks: #asktheherald Have you learnt any new art skills in the past month?
How to apply textures to gradients more effectively. How to create textures from scratch to make them look better. etc
---
Esca asks: #AsktheHerald - How do you feel the Sketch Something! series has worked out so far?
So far I'm pleased. It's shaping up to become a fair tradition and I'm already seeing improvement in some members' works.
---
Lexic asks: #asktheherald Do you have someone you take inspiration from in your art? Have you noticed any game art or tv art that have amazed you?
Usually I take inspiration from popular media, especially SciFi. i have no specific artsist I draw inspiration from, though. What I do draw inspiration from are some of the games I've played or movies I've seen — Star Wars (obviously), Firefly, Mass Effect, etc.
---
Zehsaa asks: #asktheherald Do you use music to get into a creative mood?
I do. Music helps me focus. It keeps the rest of my mind occupied while I work on my art. It's loud in here sometimes :P
---
A'lora asks: #asktheherald how many of Vorsa's bretheren (trees) were cut down to make so many lightsabers?
None. I use digital media. :P
---
Atty asks: #AsktheHerald same line as Escer's question, do you think the daily challenges, while not always daily, are a good exercise?
I do. They help everyone get into a competitive mood and that means improvement. Also they seem to be quite popular, even with people who don't usually draw.
---
Esca asks: #AsktheHerald - How often does your Praetor point out details most people won't ever notice, but then you can't stop seeing them and HAVE to fix them? :D
Too often. :P
---
Erno asks: #asktheherald can we get pictures with fiction updates from now on?
I dunno. We'll see but it's definitely something to think about. i don't expect we'll have full colored comics, so don't give too much hope to that, but the odd image or two is doable.
---
A'lora asks: #asktheherald will there be other competitions where the winner gets something shiny, like custom robes?
Yes. Dunno when. :P
---
Dracaryis asks: #asktheherald can you please make Valhavoc's robes available to all? I love those things. And in all seriousness, thanks for running such a supportive group. The DB Art Club is a really cool group to be in.
No :P and you're welcome. I'm glad you're enjoying it :)
---
Nero asks: #AskTheHerald Can general members make and submit their own warbanners, as long as they follow the rules?
Yes.
---
Esca asks: #AsktheHerald - In line with Nero's WB question, is the general membership allowed to create and submit their own custom sabers? If so, do you examples of detail level do you require at minimum?
Yes, however don't expect an easy approval. We have strict standards to adhere to.
---
Cyris asks: #AskTheHerald If you could master one specific artstyle, which would you choose?
This.
Commission artists and Artist Feature
Every report I will present an artist from various sites on the internet that do commission work. You can directly contact them through their contacts on these pages:
This time it's: Geirahod who has already completed several commissions for several of our members. Check out their devArt page for info and enjoy the art.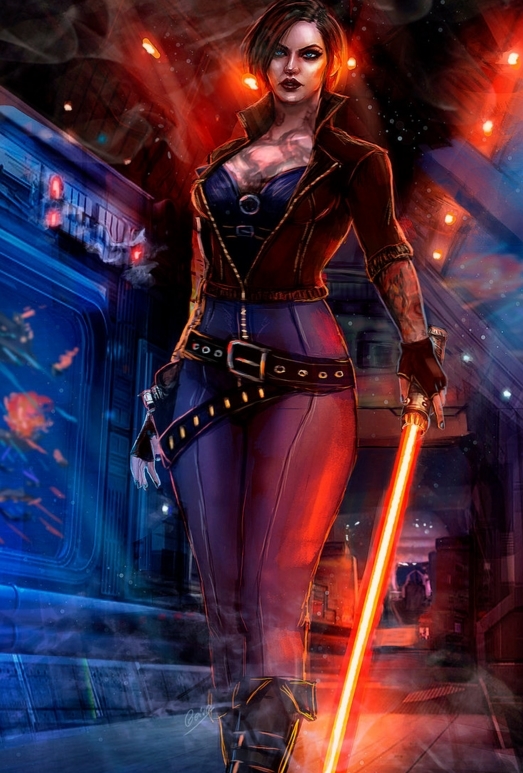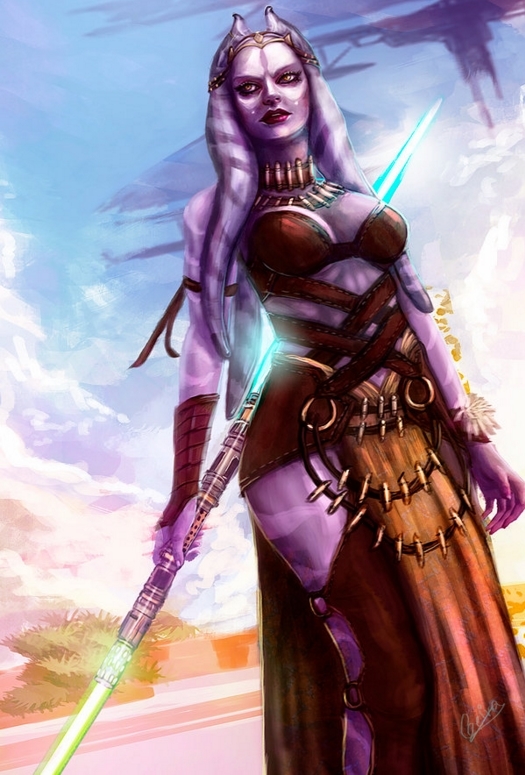 Closing word
Until next time, and the April releases. Enjoy, folks :)
Featured Song