It seems that a great deal of what we once knew, is never going to be the same. While we knew that with the new movies coming out, the Star Wars Universe we knew and loved was going to change, we were never entirely sure to what depth the EU would be changed, or affected. With an announcement from Del Ray books, and appearing on StarWars.com itself, it would seem that the changes will be... substantial.
While some elements are going to remain and be adapted, I think it's safe to say that the plotlines we knew and love are going to be changed to "Legends". For those of you who are familiar with Marvel, the idea of a secondary universe, or alternative timeline/storyline isn't anything new. That's essentially what I took from reading the Star Wars announcement today. The movies will be considered true canon, but they're not just going to throw everything else out... or something. I'll be honest, alternate realities always make me go a little cross eyed.
The bright side is though we also got hints at the importance of Star Wars Rebels in the upcoming changes to our beloved Star Wars, and a book by Joshua Jackson Miller revolving around one of the main characters from the new series.
Also, enjoy this EU Related interview with many of the key players in the EU and LucasFilm.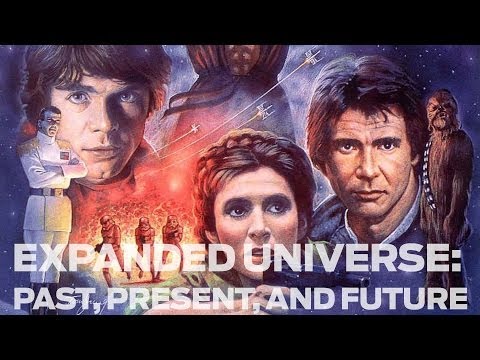 Edit: Thanks to Aabs for pointing out this link to the next four books that will be released within Lucasfilm's new unified storytelling approach.