Fiction
---
Tasha'Vel looked over the rising sun as she wiped some sweat from her brow. She turned to her Kel'dor friend in the wide brim hat and nodded as she closed the hatch to the transport.
"That's the last of them. Let's get out of here!"
The transport roared to life, as Hilgrif, Calenhad, Ciara, and a few others buckled in.
"Ladies and Gents, congratulations you have made it out alive and secured some goodies. Now take a breather. TuQ'uan and I have got your backs. We will be back to our respective fleets soon."
The transport had left the planet and stars could be seen out of the transport windows. It had been a long haul, but the job was finished. Tasha'Vel smiled at the two clan groups. They had done well and together they accomplished their goals. She hoped to see more interactions with the fellow Plagueans in the future. Perhaps they would be great allies.
Only the future could tell. For now she leaned back against her seat and let out a relieved sigh. TuQ'uan chuckled to himself as gave his trusty blaster one more spin in his hand before holstering it.
"So about that bet."
Tasha'Vel put a hand to her head.
"Right, I will be sure to take you out to your favorite bar when we get back."
---
News
Operation Antiquity Is Over!
Congratulations and Well done to all of my fellow Sadowans! You have really stepped up and rocked this event! I am really proud of all of you. I wanted to take some time and give you all a hand.
You guys showed up and really brought out some fighting spirit.
Hilgrif and Ciara you both really took to killing that participation and we had several other Sadowans placing in several of the competitions.
Overall, you guys are amazing! Thank you for participating and really stepping up. You all have shown you got fight and spirit. So keep up that good work!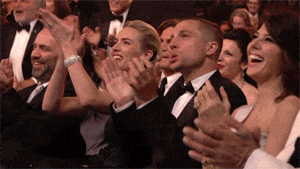 ---
New and Returning Members
---
Hello and welcome to all of our new and returning members to Naga Sadow. We are so glad you are here! If you need any help at all with getting around the DJB, etc please feel free to email me at [Log in to view e-mail addresses] or pm me on telegram @Tashavel, I would love to help set you up and get you going along your journey.
Also, for those in Naga Sadow, who would like to be a master or are needing a master to help them reach higher in the ranks I do have a master/student program here. So if you would like some extra help or are interested in having an apprentice, please fill this out. Thank you all.
---
Member Highlight
---
I would also like to take a moment to highlight one of our newest joins and member:
Jannala Umbra, she has made quite the splash with the shadow academy and has been tearing through those exams!
Also, she has been active in the DJB art chat,(she has some awesome artwork), and has arisen to proselyte! Congratulations! I am very proud to have you as a part of our clan.
---
Competitions
---
There are a few competitions out there. If you would like to compete further here is a list of some the competitions so far.
You can find the whole list here.
---
AskTasha
---
Tahiri asks: Do you think the recent events of Operation: Antiquity will increase and make a lasting friendship between Plagueis and Naga Sadow?
I am hoping that with this event, we will have an ally.
Jurdan asks: Does bentre actually dress in red bathrobe?"
Yes, with him being Sith, he totally rocks a red bathrobe.
---
---
Closing Thoughts
---
It has been one wild and crazy ride! Thank you for being awesome! If you have any further questions, comments, or need something please send me a message.
May the darkness serve you well,