Introduction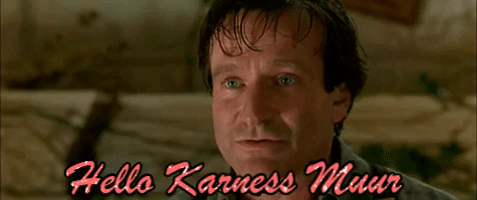 Hello Karness Muur!!! Here is my first report as your Aedile. I want to give a huge Thank You to Azmodius for his service and all of the work he has done. I am so honored to get this great opportunity to serve on the summit of this wonderful clan. Going to keep this report short and sweet, I'll have more later on. wink
Shinies

Aedile moment

Competitions

News

Conclusion

And now without further ado, let's get this party started.
Shinies
I love seeing everyone get Shinies!! If you haven't yet seen or read the Pro bowl results, click the link. This was my first ever Pro Bowl and I had soooo much fun. Thank you Arden Karn di Plagia, Rian Taldrya, and Elincia Rei for hosting this awesome event. Also congrats again to team ARQ for first place and our illustrious Quaestor for his first place win. Wooo Congrats again TuQ'uan!!!!
Furios Morega di Plagia - 2 Crescents with Ruby Star, 6 Crescents with Amethyst Star, 1 Crescent with Sapphire Star, 2 Crescents with Emerald Star, 6 Cluster of Fire, 3 Clusters of Ice, and 6 Clusters of Graphite.

Azmodius Equesinfernum - 1 Crescent with Sapphire Star, 1 Crescent with Emerald Star, and 6 Clusters of Graphite.

Ra'gnar - 1 Pendant of Blood, 2 Clusters of Ice, and 6 Clusters of Graphite.

Brimstone - 1 Crescent with Sapphire Star and 12 Clusters of Earth.

Gaius Julius Caesar - 1 Crescent with Ruby Star and 2 Clusters of Ice.

Zuser Whuloc - 1 Crescent with Sapphire Star and 4 Clusters of Ice.

Obsidian - 1 Crescent with Sapphire Star and 2 Clusters of Ice.

TuQ'uan Varick - 2 Crescents with Diamond Star, 1 Crescent with Ruby Star, 3 Crescents with Amethyst Star, 4 Crescents with Sapphire Star, 215 Clusters of Fire, 7 Clusters of Ice, 6 Clusters of Graphite, and 7 Scrolls of Foundation.

Tahiri Thorn Morte Tarentae - 3 Crescents with Amethyst Star, 1 Crescent with Emerald Star, 3 Clusters of Graphite, and 1 Legion of the Scholar.

Medals
A huge congrats to Fenrir for his Dark Cross and Ra'gnar for his Steel Cross!! Keep up the good work you two.
Aedile Moment
I wanted to introduce myself, and tell you a little about both myself in real life and as Tahiri.
I was born and raised in Northwest Montana, and now live in Southern Washington. I was homeschooled and have now recently graduated from my home towns college (this past December) with an Associate's of Arts Degree in General studies. I also have a degree in Dragonology (yes I love Dragons THAT much). Things I love are, of course, Star Wars, Star Trek (yes don't be so shocked that I am both a Treky and Wars nerd, deal with it), Any sort of Sci Fi action series, and also any sort of Dragon/fantasy series. I also love both Marvel and DC comics, music is kind of a bit all over the place from Country to some Metal, Gaelic to Pop Rock. My pastimes are making jewelry (of which I am self taught and have done it since I was 12. I also took several jewelry classes in college), writing fiction and working on my novels, gaming, rifle and pistol shooting (I was in 4-H Shooting Sports, now I volunteer as a coach for the pistol team), playing pool and bowling.
Now Tahiri Drakon Night-Thorn Di Morte Tarentae yes I know, super long name is not your normal sort of Sith. She is what I like to call a happy, friendly Sith, who would rather make friends than enemies (although she does have quite a few enemies, but that is a discussion for another time), but she still has a darker side that you really wouldn't want to piss off. She is very loyal to her clan, friends within the clan, former Tarenti, friends outside the clan, and her family back on Shili. Any one of her friends can trust that she will always be there for them, as well as willing to do almost anything to help them out. Tahiri is honorable, a warrior, a hunter, and a leader. She loves animals and actually has a pet/companion Akul named Solan don't get between her and him or else you will regret it. She also loves her swords and knives, reading/studying, hunting, crafting, and just hanging out or drinking and playing Pazaak with her friends. If you wish to know even more about Tahiri, click the link to go to her wiki.
Competitions
The next month of the Chronicles of Plagueis - The Song of Discord - Month 3.
If you want to ACC here's the next event for you [ACC] Operation: Tempered Iron.
Go check this fun and interesting fiction comp Bageled!.
[FIST] 2018 Monthly Gaming Challenge - September, check out these four fun competitions.
New MAA Puzzle #20!! Check out the Trivia in One Epic Year Of Trivia.
Gaming [FIST] Destiny 2: Last Wish Club First.
News
If you haven't listened to Plagcast yet, go do it!!
Go check out Kelly's report. Have to know what the other house is doing too ;)
Our wonderful ProConsul Ronovi has some important stuff to talk about that pertains to, and could help you in, the RO.
Our Awesome Conseal Arden has a seal now!! Go check out his report.
Conclusion
I hope that you all enjoyed your weekend. And yes I know this report is a bit late, things got a bit exhausting for me in rl. But it happens to the best of us, right? So until next month, keeping gaming, doing comps, ACCing, and getting those posts up in the RO. Remember it's member driven, so you all have a say.
Until next time, I'll see you guys around. wink
Feel free to contact me any time if you have questions or just want to talk, email me @ [Log in to view e-mail addresses] or pm me on Telegram @tahiri_drakon.
Tahiri