Introduction
Heyo everybody, welcome to another iteration of my monthly report. We're wrapping up this event that I spent a long time organizing (not that long really) and a lot of effort into it (some effort) so get in your last minute entries. The comps don't take long and the Run-On posts can be short. We had a great first week, so let's see if we can get a good second week. Just as well, the Brotherhood has some great news to keep up to speed on. Read on for the scoops and insight you read these reports for.
News and Events
This month has been very busy for the Dark Council and mildly busy for the Clan. We've been rocking entries in the Vacation on Dagobah mini-event and are wrapping it up on the last day. Get those entries in by the next site reset if you want participation on some easy activities. We'll try to get everything graded in an expedient manner. Other than that, there's plenty of news to catch up on in the Brotherhood as members of the DC and Clan Plagueis work on improving the club's content.
Quaestor's Words
I've decided I'm going to do my own bit about evil characters, the Dark Side, and writing such a character. Why? Because I'm the Quaestor and sometimes I like to be in the center of attention so here's my two cents. First of all, all characters most often fall into an archetype. Evil characters have the most interesting types simply because most people believe that the average person is supposed to be morally good enough to not perform the deeds that we experience in fiction and sometimes real life. This internalizes in us the idea that in order to be evil, you have to be very different (usually mentally) from the average person, which means more interesting. This also gets into why it's often more fun to write evil characters but more challenging to write interesting good characters. It's also why a lot of people appreciate good guys who have significant faults or ones that transition into evil characters with justifications.
When it specifically comes to Star Wars, the Dark Side is access to your deepest potentials through negative emotions because they're the strongest. Always focusing on negative emotions in order to feel your greatest power is a good way to get you in a foul mood and draw you into the positive sensation of your superpowers. Always being in a bad mood and dealing with people who can't use the Force often leads to the NFU getting killed and the Force user ends up justifying it with something like incompetence, as is often done when you're angry and "irrational". Couple that with the highly competitive Sith traditions we've seen and you get a bunch of power-hungry superbeings desensitized to killing. Additionally, writing about an evil character makes it easier to write out your frustrations if that's your preferable method, like mine. Who wants to write about some gratuitous violence, then write out a bunch of guilt and punishment when you've had a bad day at work?
Furios' Fantastic Feature
I was honestly not paying attention to time and that's why this report is late. I haven't created anything in particular this month except an awesome vacation so I'll just feature that. We're on our last day of the event and this fun and one can still complete a full set of entries with this little time left. Week 2 presents puzzles, flash games, trivia, and more. The Run-On is more than 40 posts strong and only requires two 150 word posts.
If you're not 100% for the week, click here!
In Conclusion
This month has been busy as I transition back to my normal schedule and I expect the next few will be as well. As we get to the downtime until our next event, I encourage you all to get busy on some activities. Socialize on Telegram or join one of my HKM QUA Skype Chats. Being around helps you advance and helps us keep the community going. I also want to say that I got to have a blast running the event for the Clan to enjoy. I hope to do more in the future and maybe next time we'll take a vacation to somewhere nicer.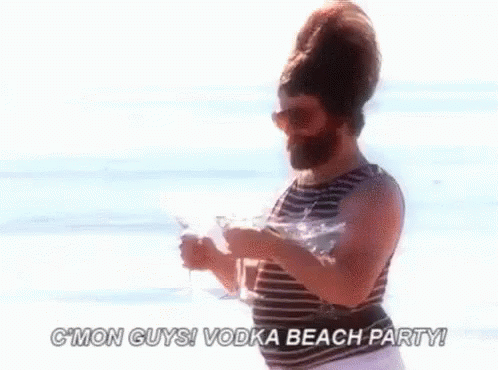 See you next month!
Furios Morega