Introduction
Welcome Muurians!
This report is a little different. This month I am writing it by myself, our fantastic Quaestor Tahiri is no longer in House Karness Muur :( . BUT on the bright side she is now my #Quaestorincrime over in House Ajunta Pall!! Please wish her all the best, I know she will do fantastic things over there (traitor :p).
Now, as I'm sure many of you know this weekend is Star Wars Celebration (I know I've been live streaming the convention all weekend) and we have seen some really awesome stuff including a new trailer and title for Episode IX, a look at the upcoming Mandalorian, Cassian Andor, and Clone Wars shows, a look at the upcoming theme park, and a trailer for the new Star Wars game as well as a ton of fantastic panels that you can watch online right now! This weekend really brings Star Wars fans together into the community that we are.
If you are like me in the slightest, then one bit of Star Wars has a tendency of snowballing into wanting more and more! I know this is true for many others which means we will (and have been) seeing a lot of new members discovering our little corner of the galaxy, so please say hello and help me welcome our newest Muurians!
Welcome everyone! I can't wait to see you all climb the ranks of the Brotherhood!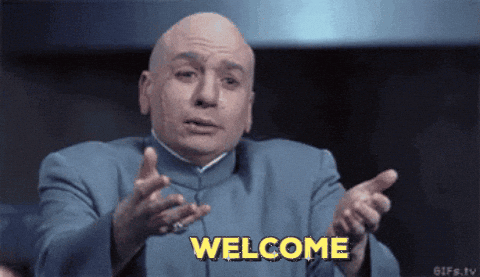 Shinies

Quaestor Moment

Competitions

News

Conclusion

Shinies
This is my favourite part, getting to brag about all of the hard work this past month in HKM. So let's get to it!
Dark Nexus - Passed 1 Shadow Academy Course.
Fenrir - 3 Crescents with Saphire, 4 Clusters of Ice.
Kryy Vitaan - 1 Crescent with Ruby Star, 2 Pendants of Blood.
TuQ'uan Varick - 4 Cluster of Ice.
Kul'tak Drol - 4 Clusters of Earth, 4 Clusters of Fire.

** Brimstone aka Seabr'imsto'nedansr** - 1 Crescent with Ruby Star, 1 Crescent with Sapphire Star.
Furios Morega di Plagia - 1 Crescent with Amethyst Star, 3 Crescents with Ruby Star, 2 Crescents with Emerald Star, 3 Cluster of Graphite.
Quaestor Moment
Our co-operative event has come to a close and the results are here, if you haven't taken a look at the results post you can find it here. First of all I want to congratulate two people in particular, Furios and Tahiri. These two really made me proud in the event, both placing in the top 10. Now I know Tahiri is the HAP Quaestor now but at the time of the event she was still in HKM.
I hope everyone had fun in the event and made friends with the fine folks over in CNS, I am really looking forward to our working relationship in the future. TuQ even has a new friend in Tasha, which reminds me, she still owes me a drink! We put a lot of hard work into making Operation Antiquity the amazing event that it was but I will be open and honest, I was a little disappointed by the number of participants. Getting everyone more involved in participation is something I want to work with all you fine folks on, I want to hear from you as to what you want to see in competitions, what kind of competitions you would like to see. We are all in this together and I want to help you have more fun!! Please feel free to comment here or email me or find me on telegram and let me know what your thoughts are.
I am planning on getting back to regular competitions for everyone in Plagueis to participate in and I would love your feedback!
Competitions
As always there are some great competitions running in the Brotherhood, both at a club wide level as well as a few designed specifically for you!
DJB-wide Competitions
As always, this is just a sample of the competitions available to you right now, you can find more here
News
Conclusion
Well, it's time for me to get back to ACCing and Celebration footage! Next time we talk we will have filled the Aedile position! As always, if anyone would like to reach out for any reason, I can be found on [Telegram - Log in to view join link] (if your not on Telegram yet, I'd highly recommend it. It's free and our primary form of communication.) and by e-mail with very little delay. We pride ourselves on being open to chat and easy to get a hold of!
Until next time,