Introduction
Hi Karness Muur, and everyone else in the clan and Brotherhood who read this. Wow, already my second report, hmmm ;) Okay let's start this Hype train, cause I know you all want to get back to participating in the Right of Supremacy: Meridian.
Shinies

Aedile moment

Competitions

News

Q&A
Conclusion

And now without further ado, let's get started.
Shinies
Kul'tak Drol - 8 Clusters of Ice.
Brimstone - 1 Crescent with Amethyst Star.
Gaius Julius Caesar - 7 Clusters of Ice.
Furios Morega di Plagia - 6 Clusters of Fire.

Fenrir - 6 Clusters of Ice.
TuQ'uan Varick - 1 Crescents with Diamond Star, 138 Clusters of Fire, and 1 Pendant of Blood.
Tahiri Thorn Morte Tarentae - 2 Crescents with Sapphire Star, 1 Legion of the Scholar, 14 Clusters of Ice.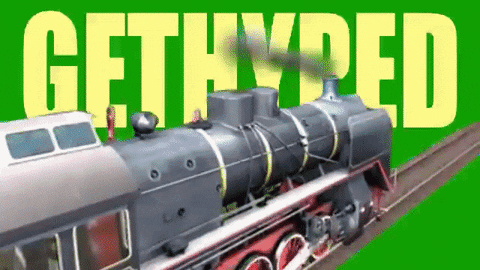 Aedile Moment
Yes, its the Hype Train everybody!!! Whooooo whooo!! Okay, but seriously, who isn't hyped right now?
The Right of Supremacy Is HERE, and I hope that everyone has been reading all the updates and fiction. However, the thing I want to talk about is Participation.
Now this is my first time doing a Vendetta, but like in every event, Participation is VERY important. The competitions in this RoS is set up in a similar way to the GJW, in bins. As long as you do one competition in each bin, you get participation for your clan and yourself, you don't even have to do all the competitions in the bins, just so long as you do one in each. However, if you want to do ALL the comps, there's nothing stopping from you doing it ;) As several others have said, "Do All The Things!!", but also have fun and participate. :)
If you have any questions, ask me, or anyone on the summit in TG, through email. All of us are more than happy to help you
Competitions
Go check out all the Rite of Supremacy: Meridian comps.
News
Read the Conseal's report, and go fill out the form for CAH :) Read the Spread the Hype report by ProConsul Ronovi. Yay RoS!!! GET HYPED PEOPLE!!!
If you haven't listened to the new Plagcast with Atra, shame on you. Go listen!! It's AWESOME!
Read Kelly's awesome report, it has lots of advice for the RoS too.
Q&A
Okay, so I decided for this report to add a Q&A #asktahiri. Which I'm so happy that there were several questions. Thank you to everyone who asked questions, a special shout out to Kelly, the best person to come up with some great (and a lot of) questions :)
Mark Schueler asks, So you've been to Mexico...are Mexican tacos better?
Funny thing is, I didn't actually eat any tacos in Cancun. I wish I could have gotten some. I did have some awesome bacon-wrapped wings from Hooters :)
Kelly Mendes asks, How many hours a day does Kul get out of his cage? Hmmm, you know, I've never kept track of that. :P He actually rarely goes in the cage, unless I am super pissed at him, then he goes in there for protection :P
Kelly Mendes asks, How does Tahiri feel about Kul's 'daughter'?
Tahiri first initial impression of Reeka, is that she is adorable, brave, inquisitive and quite a bundle of energy. Tahiri doesn't know much about Reeka yet, however she is excited to learn all about her. Maybe even help Kul in her training, if he wants that is.
Kelly Mendes asks, TuQ in a dress, yes or no?
Hmmm, would be interesting. Might have to exchange his hat for a bonnet or sun hat to go with it. So yes. :P #sorrynotsorry TuQ.
Kelly Mendes asks, What is the biggest thing you bring to the leadership team in Plagueis?
Hmmm, I would have to say Positivity, and myself. I've always tried to stay positive in every situation. I bring myself as an asset to help the members of the clan, and the Brotherhood as a whole. I want to help the members to have fun and progress.
Kelly Mendes asks, Are you excited for the RoS?
YES!! SO TOTALLY HYPED!!!! My first one ever too :)
Master Wrathus asks, When are you coming back to Montana?
Not sure as of yet, work and everything is going well in Washington, possibly getting a full time job soon. May come and visit in November, or after winter is over (aka sometime in spring). :)
Blackhawk asks, Will we be seeing any posts from you in the clan RO? I have one in the works, I've just got to get all my ideas out of my head and in a coherent format. Hopefully I'll get it up soon.
TuQ'uan Varick asks, Why is poutine the best food?
I have actually never had poutine better, so I'm not sure.
TuQ'uan Varick asks, How do you feel about the title of Second Hat?
I like it, and would be honored to have the title of Second Hat. Though can I choose the hat I wear, and could go shopping with me for it. i know nothing of choosing a hat. Touches Montrals and wonders if there's a hat those can poke through? :P
As a side note I wanted to comment to this in TG, but held back cause I thought it would go good here; TuQ said "I'd also like to note that the only mandatory part of the uniform is a hat."
Interesting, though I didn't see that in the memo or job description, but hey, I'll roll with it. Just note though, don't expect Tahiri to where it all the time.
Ronovi Tavisaen asks, What would you like to see happen in both Karness Muur and Plagueis's futures?
For Karness Muur's future, I want the slave rebellion thing taken care of without any body getting super injured or killed (at least no ones characters). For both the Clan's and KM's future, I want the rotten scum of the Collective that has infiltrated the clan to be taken out, for good, or at least for awhile.
Ronovi Tavisaen asks, If Tahiri were a dog, which breed would she be and why?
Hmm, I would have to say a German Shepard. Why? Cause they are friendly, loyal, loving, steadfast, brave, smart and all around great dog. They're also great guardians and companions. My favorite dog, other than Nikita's.
Julius Caesar asks, What is the DB accomplishment you are most proud of?
Oohh this one is a toughy. I would have to say the DB accomplishment I am most proud of would be becoming a part of the leadership. I love helping people, and love seeing them succeed. I am honored to be a part of this Clan's summit.
Wally asks, What is your single most favorite-est emoji?
I would have to say that it's the big smiley face I always use, cause that is what I try to do everyday, even when I'm down. To smile and to make someone else smile. :)
Conclusion
Sorry this report is late again, I had a bit of unexpected computer trouble and my laptop has unfortunately come down with the case of the 'black screen of death'. So I'm on my phone until I get a new laptop. Never fear though, I'm here, ready to help and am participating in the RoS with you. ;) I can help proof and give advice when needed. So let's take this RoS and stick it to the Collective. Show them that the members of Clan Plagueis' House Karness Muur is not afraid of them or what they dish out!!
Until next month, I'll see you guys around. Also, guys, I really want to extend the shinies section, so lets get those entries in wink Participation!!
Feel free to contact me any time if you have questions or just want to talk, email me @ [Log in to view e-mail addresses] or pm me on Telegram @tahiri_drakon.
Tahiri