Hello yes, this is Wally. In my 10th report, I will briefly cover a few administrative things, talk about some project updates, and then recap the recent fiction updates that helped close out The New Order story arc.
Bonus points to anyone who knows the band that sings the song "Changes" featured in this thematic gif.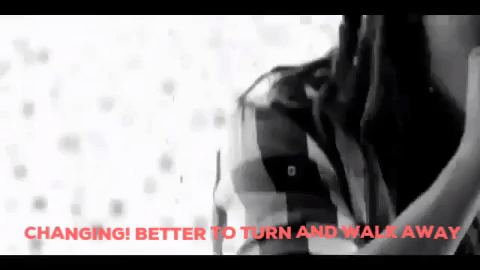 Updates
First, let's talk about some administrative updates from the Voice Staff.
New Magistrate
As I announced in my last update, TuQ'uan Varik has joined the Voice team as Magistrate. TuQ has been shadowing the rest of the team and is now going to start helping with the competition and Character Sheet queues. If your sheets take a bit longer than usual, it's most likely because we're still working on training/synergy. It could also be related to the next thing I'm going to talk about.
CS Approval Guidelines: Physical Descriptions
As anyone who's submitted or updated their Character Sheet over the last year has noticed, we've been slowly refining the information that goes into this field. Describing what a character looks like is important to creating them, but so too is how they dress, what they wear, and what kinds of things they carry with them for different occasions. The issue here is that the Physical Description field has long since functioned as the default "everything goes here" field. This was mostly because we didn't have Possessions yet, or the brilliantly implemented Loadouts feature we now currently have.
To that end, we've already been pushing weapon location as well as armor and robe details towards your Possessions and Loadouts. To further make a clean cut line between the Physical Description field and Possessions/Loadouts, I've updated the Character Sheet Approval Guidelines to reflect the following change:
A character's attire — often defined by their clothing style, preference, or details — belongs in the Item Aspects found in Possessions items that get equipped into the Armor and Back slots of a Loadout. Listing out attire in the Physical Description field will result in a remand.
You can view this in the updated Character Approval Guidelines on the Wiki.
In short, the "Attire" section of your Character Sheet is being shifted to Custom or pre-written Item Aspects. Those are handled by the Regent and his team, who are better prepared to work with cosmetic and practical modifications to armor, robes, and your weapons. Members have already been using Possessions and Loadouts for their weapons, so this is just another step in that direction. This means that any mention of your character's attire will result in a remand going forward.
Don't panic. I've created a guide with pictures to help make this process easier for both new and veteran members. James will also be updating the CS Creation Wizard with some additional help-text and hyperlinks to documentation.
---
Please Note: If your current Character Sheet has attire listed on it, you are not going to be punished or penalized. This update/change is for all new or updated character sheets going forward. Your current CS is fine and not going anywhere.
---
Why are we doing this, you ask? In short, it simply makes the most sense from a ground-up perspective of a new member. We want them to take advantage and use our Possessions system. Possessions is a major system that not only helps distinguish us from other online fan clubs and communities, but also cuts down on gray area remands of what can/can't be in the Physical Description section of your CS. It also takes away the overlap of Voice Staff needing to ask Regent Staff questions about what is/isn't allowed for armor, robes, and accessories. Most pertinently, it should help cut down on CS remands, and allows the Voice Staff to focus on their main goal: helping members create original characters through the Aspect system that sits at the heart of the CS System. This should help bridge both systems together, and will help us improve ways to make the experience more immersive and less intrusive.
Most issues I've heard over the past year with changes to the CS Approval guidelines come from veteran members that are simply not used to having Possessions. There isn't much I can do about that, but I can try and transparently outline things for you guys.
So, I get it. This is a big change for some people, and people hate change. But my hope for the veterans and leaders in the club is that they will be able to understand the reason for these changes at the very least, even if they don't agree with them. I expect leaders at the top levels to help those below them, and over time this change will naturally even out and help cut down on remands for new Character Sheets—ensuring that a new member is able to quickly get their first character up and running while also naturally being driven into using our Possessions system that we worked so hard to make a reality.
If you have further questions or concerns, please don't hesitate to let me know. The Voice Staff is here to help, but I also take a personal investment in making sure members are not struggling with an invisible wall of getting to play the character they want (within reason).
Fiction Competition Approvals
We've updated and clarified some of the wording in the Voice Competition Approval Guidelines as well. This was done for the sake of helping with the upcoming Fiction Studies exam. Which, speaking of...
Projects
Projects are going to take a backseat to War planning, writing, and administration. I'm being pulled in a lot of different direction but doing my best to still keep projects on task.
Writing Department Revamp
Fiction Studies - 99% Complete — This might be finalized prior to the GJW launch. The bulk work has been completed, we are just finalizing the smaller details to make sure it's ready for Laren to plug it into the SA and deploy it right away. This will mirror the new Run-On Studies exam format.
For now, you can check out the new Fiction article on the wiki!
---
Character Sheet Creation - 70% — This has been a pet project of mine for a while now. It's just taking time to make sure it's done correctly. The idea here is to provide an entry level course to create a character using our system. My hope is this would be targeted at both Journeymen and returning veterans alike.
---
Character Sheet Basics - Development — The idea here is to have a simple "how to read a Character Sheet" exam that would join the Journeyman Halls and basically identify the different sections on a Character Sheet (such as Aspects and Feats).
---
I still plan to look at the other existing exams in the Writing Department, but my focus is a bit stretched right now as the Dark Council preps for a Great Jedi War. Thanks again for all your patience as we, piece by piece, try and make the Writing Department a true resource for learning that fits with contemporary club systems and standards.
While it's not Voice Related, make sure to check out the Report Writing Exam I worked on with the SA team. Really proud of it, and hope it helps newer leaders with the basics of writing a report in the DJB.
Arx
Project Arx has been completed. The Brotherhood now has a new home to replace Antei, and will be the Dark Council's and Brotherhood's base of operations for the foreseeable future.
The #Art4Arx was a huge success. I wanted to take a minute to thank everyone that participated. We were able to generate a lot of member-content instead of needing to rely on outside commissions or "borrowing" from Google.
Congrats to Cyris on winning the competition. As a prize, he was able to name the Great Lake of Elos Vria, which from hereafter shall be called Lake Il'var".
You can see the new artwork additions to the article live on the Arx wiki page.
The New Order - Finale
For those that have been living under a rock, we've reached the final conclusion of The New Order story arc. What started with the purge of the Undesirables and the sacking of New Tython lead to the rise of the Lotus as well as a general Brotherhood Resistance to the Iron Throne. Each unit went through significant changes to their fleets and home systems thanks to the events of this arc, which lead to an eventual strike to the heart of the Iron Navy—Pravus' flagship, the Suffering. As we see in the last two fiction updates, it was a bittersweet ending as a new threat appeared and stole the Lotus' kill (rude).
You can see the recap and summaries here on the Fiction Center.
Next on the horizon, we'll learn more about this new enemy, and cover some of the events that will inevitably lead us to the next Great Jedi War. Get hyped, people. This War is real.
GJWXII
I can't share much right now as details are being finalized between the Dark Council internally and with the various unit leaders that make up the Dark Summit. What I can share for now? From the Voice, GJWXII will feature:
Two fiction competitions, one per phase. These fictions will have a higher than average minimum word cap to promote a higher level of competition. The first fiction will be more conventional, with multiple objectives to select from. The second will be a fiction with a twist, with the theme of a "Survival" mission.
An event-long ACC Tournament.
A Combat Writing prompt.
An event-long Small Team Run-On event.
Snapshots in Fiction
You might have already seen this feature that James coded into the Competitions pages, but organizers now have the option of requiring Snapshots to be attached with submission entries. Similar to how you select a Loadout for the ACC, this helps Fiction organizers with grading on realism by having an easily accessible link to the CS you used while writing the fiction. This also allows you to make changes to your CS without having to worry about waiting on the results of a competition to be judged! (Yay!)
This feature allows you to easily attach a snapshot of your preferred Loadout. In this case, I'd select Marick's Assassination Loadout, assuming the prompt had to do with eliminating a high value target or some kind of scrublord.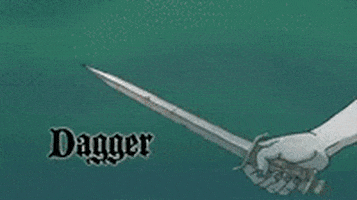 (Check!)
For GJWXII, I will be requiring Snapshots to be submitted for the Fiction competitions. You will see similarly in Run-Ons, and it's already the new standard for the ACC.
If you have any questions or concerns with this, please don't hesitate to ask.
In-Closing
If you have questions relating to Character Sheets or Fiction Competitions, feel free to email the staff anytime at: [Log in to view e-mail addresses]. For everything else, my door is always open and you can most easily reach me on email at: [Log in to view e-mail addresses] , or @w4lly on Telegram.
Oh, and one more thing.
Vyr's update will drop shortly. It will help reveal the new enemy the Brotherhood will be facing, so make sure you read and pay attention. This is the road to War.
Onward we march.