Jedi Praxeum
Kiast
39 ABY
The early morning air was cool. Light gusts formed dancing wisps off a blanket of soft fog that settled in the valley. As the golden glow from the twin suns Aurek and Besh rose over the mountains surrounding the Praxeum, the mist began to fade. It was during this most picturesque time Kiast rose from its slumber. High Councilor Revak Kur walked amongst the long shadows that stretched across the Council chambers. He inhaled the crisp air that spilled in from the open balcony that overlooked the Academy Training Grounds, and as he stepped out onto the stone terrace, his mind cleared, and his body relaxed. This had become a ritual for him. The Zabrak found peace here. He took a sip of his coffee and leaned on the balcony rail.
Odanites,
It's finally here, the opening of the Consular Conclave and Guardian Corps! To commemorate the September 1st launch, this report has some shiny new graphics (thanks Kris!), a new Clan fiction, and a few updates on what to expect in the coming months. Currently, the Summit has been hard at work moving you in and getting everything ready to bring you the exciting content we have planned. In this report, we'll introduce the new Houses, the new Rollmaster and give you a little glimpse of the future… so without further adieu, I bring you the news...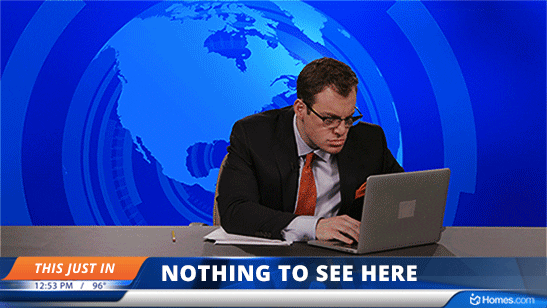 New Houses are Live!
In the last report, we outlined a few themes for the new Houses, and based on the results of the survey (which you can still take if you haven't taken it yet) most of you were more in the Guardian and Consular camps. Now just because we opened Guardian and Consular houses doesn't mean that we've forgotten about the Sentinels. The Sentinels, of which Turel, Ira and myself are adherents, have found their home with the Consulars canonically, however don't let this limit you or your creativity. You're free to play any style you wish in any of the Houses.
I present to you the newest Houses of Odan-Urr!
Guardian Corps:
"We Guardians are the Republic's first line of defense against the thousand enemies who seek to destroy it." - Crix Sunburris. The Corps will be the military arm of the Clan, much like the Republic Military in Star Wars canon. These are the elites. Made up of the best pilots, Generals, Admirals, tacticians, weapons masters, and combat experts in the galaxy, they get the job done and then some."
The Guardian Corps will provide a place for the more combat-oriented Guardian, Mercenary, and Soldier Class members to ignite their lightsabers or charge their chambers and headfirst into battle. The Corps will be the structured military arm of the Clan, much like the Republic Military in Star Wars canon. Kah Menat has been chosen to lead the Guardians. Look out for his QUA report on the 15th of every month!
Consular Conclave:
"The Consular Conclave is formed of Odan-Urr's Researchers, Diplomats, Medical staff, Watchmen and Shadows. Called on when facing esoteric challenges outside the realm of the Guardian Corps. They see and hear all, often providing intelligence to the High Council and providing support services for all of Odan-Urr and her allies."
The Consular Conclave will provide a place for our non-combat and Consular Class members to reside. Operating from the Praxeum, Odan-Urr's center of learning and study, and Haven Medical Station, they will have a similar structure and purpose as the Jedi Service Corps. In addition to the Consulars, this will also be the home of the Sentinels and the Sentinel Network for members who wish to work in the shadows. Using stealth and guile, they will keep a watchful eye on Kiast and beyond. Ira Ojiman has been chosen to lead the Consulars. Look out for his QUA report on the 25th of every month!
The Clan Moving Forward
This begins a new era for Odan-Urr. Fictionally, we've had our ups and downs, but we wouldn't be where we are today if it wasn't for the countless hours you all have poured into this Clan. This is something I've felt we've needed for a while. This is our "golden age." Now I know what you're thinking. "Can't fool me. It's just High Republic, idiot." Well, yes and no. We've played the scrappers for a long time, and it's time for something new. It's time for all the work to pay off. Odan-Urr is at the height of their influence in Kiast. They have a formidable fleet. Stories of their triumphs have reached all corners of the Galaxy. We walk softly but carry that big stick. Our new storylines will reflect this. We have a very ambitious Summit who is chomping at the bit to provide you with profound and engaging lore and activities to satisfy your cravings. We look forward to your feedback.
We are also looking into revamping our possessions system for the Clan and Houses, especially with the new sub-unit possessions update. If I gave you a quiz on our possessions, how many of you honestly know enough about what we have to pass it? Not many. This means we have some work in not only slimming things down but keeping them relevant in our lore and providing you something you can use in your own independent fiction. Want to take out a fleet of pirates? Sure, take the Angry Ewok out for a spin. Possessions belong to all of us. Possessions are yours. Possessions are mine. You earned them, so get out and use them.
New Rollmaster!
Members are what drive this club and with all the new content coming out for Star Wars, a whole new generation of fans is developing. To aid us in casting our nets and reeling in this new blood, Bexa Nalrella has been chosen as the Clan's newest Rollmaster! She is good with Discord, can translate to us old guys what the kids are saying and has the energy and fresh ideas that are so valuable to a Summit. Bexa is still learning the ropes but we have no doubt she'll do a great job.
DB Discord
If you've been following the recent Club developments and have read Evant's newest report you'll see they are currently playing around with a new DB Discord server which seeks to replace Telegram as the main chat client. I've set up our category very similarly to our current set up so if you'd like to take a look and play around with it, I encourage you to CLICK ME and let us know what you think.
It's that time of the month again… where we announce the winner of the coveted Scimitar of Lord Hoth, as well as list the runners up. All of whom put a lot of work into this last month and we would like to both thank and congratulate you for your efforts. We had 17 participants for the month of August! If you are chasing the number one spot or still want to get your name on the board, there is still time left on this year-long competition series.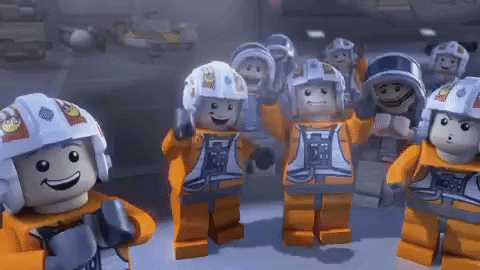 Let's give a round of applause for Aura Ta'var, our August Scimitar winner!
---
| Name | Total Points (Year so far) |
| --- | --- |
| Aura Ta'var | 1658.5 |
| Essik Lyccane | 1514 |
| Alethia Archenksova | 1262 |
| Jafits Skrumm | 1261.5 |
| Ira Ojiman | 1260.5 |
| Elyon de Neverse | 971 |
| Benn Nevis | 673 |
| Sulon Tiful | 569 |
| Gui Sol | 513.5 |
| Draxion Durk | 389.5 |
If you're curious where your CON and PCON fall, well here you go… Revak - 1314.5 and Turel - 858!
---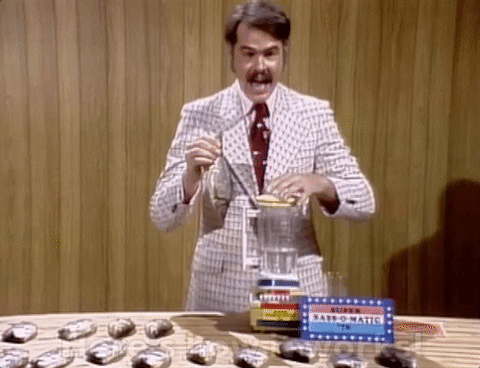 Every month we count all of your Crescents, Clusters, PoBs, Competitions, events run, ACC matches completed, scrolls and SA activity then calculate the point values using our handy Scimitar of Hoth Point Rules sheet. With something that I can only assume was spawned from pure Dark Side energy, we are able to track all of your scores and maintain a running total of your points through the year. Every January, after we tally up the December results, we then present the member with the highest point total, the Scimitar of Lord Hoth! So the only thing you need to do is just the normal stuff on the site you'd normally do and we'll take care of the rest. It's super easy, barely an inconvenience.
As always, you can view the Current Scimitar Standings anytime day or night, on our Clan Holocron!
Welcome to Odan-Urr!
A few new and returning faces you'll see walking the halls of the Praxeum...
Last Month's Powerhouses
We'd like to give a shout out to the Odanites who dominated last month in the following categories...
Crescent Harvesters
Alethia Archenksova / Jafits Skrumm

Aura Ta'var
Essik Lyccane

Rulers of Fire and Earth:
Jafits Skrumm
Ira Ojiman
Aura Ta'var
Artisans of Graphite:
Benn Nevis
Aura Ta'var
Sulon Tiful
Council of Scribes:
Praxeum Prodigies:
For all the time, effort and occasional blood you spill to contribute to this Clan, we are forever grateful.
These Odanites have taken their next step into a larger world...
Awards
Through hard work and dedication…
The News Stand
DB News
Competition Highlights
For the full list check out here
Brought to you by the Clan
Odan-Urr What If… - Check out this fun mini-event centered around Odan-Urr finding a portal to the world between worlds and your character being faced with the prospect of being able to alter past events. Ponder the question "what if.."
From the farthest reaches...
AskRevakTurel
Revs Asks: "What's the next big adventure?"
Revak: "We'll let the Houses build-up for a bit but we do have something new planned. New bad guy maybe? You'll have to stay tuned.``

Turel: "Elite training for Revak's shuttle pilot's."
Elyon Asks: "How are you looking forward to the changes within the clan structure?"
Revak: "I'm really excited about it. It opens the door to a lot of new quests and lore topics. I've been looking at getting at least a Consular unit for a long time but now we have a new Guardian house too. I look forward to what Ira and Kah have planned for them."

Turel Ditto
Donny Asks: "What are your aspirations for future Club Wide events? What do you see as COU's strength and what are our opportunities? What is your favorite mythology?"
Revak: "We plan to introduce a new villain into the mix that will have different motivations than your typical antagonist. We have a lot of lore. Like a ton of it. We really set ourselves up to be creators, fleshing out everything from how governments function to what bugs or plants are in a region. Love when things go deeper than just place names or a new bad guy of the week. I want to know how things work and feel like I'm there. With the new restructuring, we have opened ourselves up to establish so much new stuff, which oftentimes means more comps geared towards the members choosing the ending and thus creating our lore. Celtic and Slavic mythology are my personal favorites.

Turel. COU's strength has always been the creativity and comradery of our members. No matter who you are or where you came from you're welcome in COU. My biggest aspiration going forward is to foster and feature member creativity to greater degrees than we have in the past. NPCs, possessions, member entries becoming canon, and much much more. I look forward to what the near future brings for COU.
If you've made it this far, I'd like to thank you for reading this report as well as thank you for your support of the new Houses so far and we look forward to watching you develop them and make them your own. If you ever have any questions or would like to tell us how crappy we are as people, feel free to contact Turel or myself. Until next time, may the Force guide you.