What I listened to while writing this.
---
Introductions
(Ira Ojiman - Artwork by Jazzy)
Welcome to the first report of the newly-minted Consular Conclave. I have reached out to every member who decided to join us so far to introduce myself, but for anyone in the Clan who may not be familiar with who I am (I've changed names a few times across the last eight years), let me repeat. Out of character, most of you would know me as Uji or Donny. I have been a member of the Club, as previously mentioned, for just over eight years, originally hailing from Arcona where I served in a myriad number of positions from Battleteam Leader through Proconsul (on two separate occasions). I have also served as a Magistrate to the Fist, Deputy GM and Regent before coming to Odan-Urr where I served as Arch's Aedile
I currently have my active character as Ira Ojiman, an elderly Pantoran Jedi who was sent into the Unknown Regions prior to the beginning of the Empire. Certain events led to his being stranded without a way to chart a course back, spending the majority of his life having to learn to adapt, survive and most of all rely on his talent as a diplomat and linguist. The destruction of New Tython alerted him to the loss of life and acted as a beacon guiding him to Odan-Urr, where he was brought into the fold by Alehtia Archenskov and shortly after began work as her Aedile.
With the expansion of the Clan and Revak's ascension to Consul, Ira was chosen as a natural choice for the Consular Conclave to serve the Clan in their diplomatic and esoteric endeavors. He is an ardent believer in the Force, often relying on the visions and guidance he receives to plan the future of his new House and Clan.
I look forward to working with everyone who chose the Consular Conclave as their House. And I want to make sure to congratulate Kah Manet for his appointment as the Quaestor of the Guardian Corps and Bexa Nalrella as Odan-Urr's Rollmaster.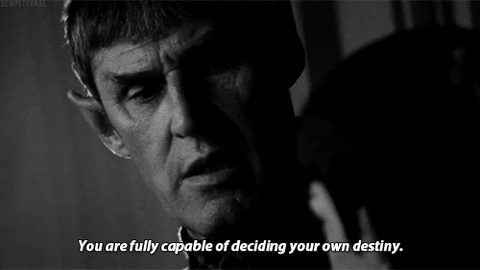 What Does the Future Hold?
Establishing the Conclaves
I am currently working with a few of our members to establish the basis of the House's wikipedia page (hopefully to be released later this month), as well as establishing the vision of the House moving forward. If you have any interest in being part of this process, please don't hesitate to reach out to me.
House Events in October
Next month you'll see a series of competitions from Kah and myself for the Houses to participate in. Our intention is to ensure that competitions are offered at the Clan level so that members of both Houses can participate when possible. While we are two separate Houses, we are one Clan and intend to keep the spirit of that alive.
Recruitment
If you have any interest in helping with recruitment or serving as a Master to Journeymen, reach out to Bexa and discuss the opportunities available.
Clan News:
Club News:
Competitions
Ask #IraOjiman
Revs asks: "Who do we stab first!!!"
Answer: hopefully we limit the need for stabbing and increase our focus on preventing events from escalating to that point. Although, with this being the Brotherhood, it is inevitable that someone will eventually force a conflict, and with that in mind, we (the Clan Summit) are working on preparing new opposition, threats and allies alike for everyone to enjoy.
Revak asks: "What makes the Consular Conclave the best House in the Clan?"
Answer: I don't actually believe in the concept of the "best" House in the Clan, I've had enough years and experience to know that no matter what you base success off of (activity, active members, number of comps participated in, number of competitions created, etc.) the pendulum will likely always swing between two Houses within the same Clan. It's not uncommon for a House to have a few months of intense activity and then with a shift of leadership, timing or just particularly interesting events to see that shift to the sister House.
Ira Ojiman
Quaestor of The Consular Conclave