Introduction
Good day, Qel-Dromans and friends! Yes, it is I, Zuj, Zuji, Zujenia, with my right hand woman, the fabulous Lucine. We have a report full of news, activity, promotions, and more in store for you. But before we get into all the usual features, let us share some words about ourselves and our plans for the House.
However, let's first extend a hand of thanks to Terran for all of the time and commitment he has given to House Qel-Droma. Terran had been a mentor to me as I learned the ropes of leadership, and continues to share his knowledge with others. It is great to see him ascend the ladder to aid Kord in the Clan Summit, and I look forward to working with him more in the future.
---
Now, a bit about myself. I live in up in the nonexisting northern lands of NY, where I run through the fields with a herd of goat overlords and various other animals. I work as a Direct Support Professional, providing assistance to people with developmental disabilities. This is a far cry to the geology I studied in college. I find working with people and getting to witness their smiles and happiness to be far more rewarding than the awesomeness of science. It's one of the traits that has driven my interest to help with leadership. After being recruited to the DJB, I was later appointed to Battleteam Sergeant for team Shadow Gate, became the BTL, and moved on to Aedile before filling Terran's footsteps.
This brings me to my plans for the House and what you can expect from me. First of all, my door is always open, so do not hesitate to ask me any questions, share ideas or concerns, or just poke me to chat. You can expect active social activity from me and I'll be keeping in contact with you all regularly as we go forward. As it stands, I'm usually on Telegram at least several times throughout the day and check my email a minimum of twice daily. I work in the evenings in the EST timezone and one or two overnights a week. During these times I am less available but occasionally am able to check in.
Secondly, I wish to focus on the fictional development of the House and the Battleteam, creating a coherent tie to both as we plan how they interact and work seamlessly. My goal is to involve you, the members, in the fictional development of the House while holding it true to the vision our unit holds. Expect competitions and surveys as we go. This ties in to continuing the House's wiki revamp and creation, a project that is currently piggybacking the Arcona wiki drive. Another focus I have is to expand upon the different interests used within the House. We have been known as the 'fiction House' while Galeres was the 'gaming House'. However, times are changing. Galeres has a few writers in their mix, and we've had an increased interest in the gaming and art societies. Let's expand on these interests, turn Qel-Droma into a Swiss-army knife.
Lastly, unit health and activity. We have had a boon in activity within the last few months. It has been amazing to see and I hope to help foster this continued activity. I'm not just talking about participating in competitions, but also members actively running them, seeking projects, and more. I hope to encourage greater activity throughout the unit, and to focus on the training of new joins. You guys, the members, are the lifeblood of the units and it would be foolish of any leader to not focus on that development.
I look forward to working with you all and continuing to help Qel-Droma keep moving closely. Lucine and I will be working close in tandem, although you may see her more active on the social part with you guys as I work with the Clan Summit on the State of the House and Clan. My hope is this difference is indistinguishable to the eye, a well oiled team of badarses. Yeah, I said badarses, that's when you know this intro has reached its ultimate form.
I now hand the mic over to Lucine, sit down kids and listen up.
---
Hello, darlings! Before I begin with my introduction, I would like to take a moment to thank Atty for all her years of service as Consul, and to wish a hearty congratulations to Kordath and Terran as they ascend the rungs of power. Well done, guys! I am looking forward to seeing what ya'll come up with for us!
So, a little bit about me. In real life, I am a critical care nurse that specializes in surgical trauma and organ procurement. Though I have a mailing address in the fair state of South Carolina, my home is the open road as I travel to different states as part of my work. I have worked as a Battleteam leader since May of 2017, first with Shadow Gate and then with Voidbreaker. I am also an ACC judge.
Now that I am Aedile, there are a few things I want to get accomplished. Like Zuji, I have a keen desire to expand the fictional side of the House. Ol'val saw a lot of destruction in the aftermath of the last Sins storyline, and it falls to us to rebuild it. As such, I will be working closely with the new battleteam leader to expand the Voidbreaker storyline, and also to flesh out the storylines within the House.
While Zuji wants to focus on training new members, my focus will be on member retention. That means making sure that ya'll are rewarded in a timely manner for all your hard work. I also plan on taking a more active role in general activity, such as running competitions, run-ons and events. Finally, I also want to focus on general ownership within the House. This means ensuring that you have a say in what happens within the House, from the storylines to the types of events we do.
While I play a power hungry Sith with a penchant for the finer things in life, in real life I am really quite nice. Feel free to come to me with any questions, comments or concerns that you might have. My door is always open. This is the beginning of an exciting time for House Qel-Droma, and I am looking forward to working with all of you to ensure that it is a fun experience for all of you!
---
Thank you, Lucine! Now onto the shiny bits of the report!
Table of Contents
Battleteam Leader Applications
With Lucine moving up to aid me with the House, we find ourself with a vacancy in the BTL position. The individual who fills this spot will be responsible in continuing development of the team, working closely with the House Summit and membership. They will learn the ropes of what leadership entails and the practices we use. If you are interested in applying, check out the call for applications Lucine posted for more information. Applications are due by February 26th, 2018.
Projects
Selen Development Project: This content building event is still ongoing. Keep an eye out for more competitions in the future for your chance to continue adding to our fictional home base. The first two phases have been added to the wiki, along with military establishments.
Arcona Wiki Drive: Arcona Summit has restarted work on organizing, revising, and developing new on our Wiki pages. This project has made leap and bounds under the efforts of our on lizardman, Grot. Recently, Rhylance has joined the team with his work on Selen. If you are interested in lending a hand, contact Terran ([Log in to view e-mail addresses]).
Voidbreaker Development Drive Our shiny new Battleteam has been undergoing some building. Lucine has been running a series of competition dedicated to just that. The last comps of that can be found linked with the other comps farther down in the report. These competitions don't stop the development of the team there. Voidbreaker shall be continuing to grow as we go on. And it needs it's inhabitants to help develop it! So, talk with your teammates, share with your Battleteam Leader, discuss with your Summit, etc.
HQD Recruitment Drive: What is the Recruitment Drive? Well, it's a project focused on utilizing social media platforms in order to attract new interested members by sharing information about the club, members content, and more. Currently, the project is undergoing some restructuring. I have been discussing with Qyreia, Quaestor of Galeres, about combining our efforts and expanding the units covered by this drive. If you are interested in aiding with this venture at all, do not hesitate to contact me, Zujenia ([Log in to view e-mail addresses]), for more info and ways you can help.
News
Brotherhood
Grand Master: It has come time for the changing of the guard, or in this case the Grand Master. Pravus announced his nominee for his successor to be Telaris "Mav" Cantor. Since then, Mav has written an address to the Electorate and answered the questions posed by us, the members. Both of these can be found here. And just a couple days ago, we received this confirmation (transcribed from telegram):
GM Pravus Update: The Star Chamber has confirmed the Electorate's ratification of Prophet Telaris "Mav" Cantor's nomination to become our 17th Grand Master and 5th since the Exodus. Mav will assume the Iron Throne on 23 February.
All give the man a pat on the back. If you have any questions regarding what to look forward to or expect, strongly consider checking out the list of questions he answered. If it's not covered there, pm Lucine or I and we will shoot your inquiries through the grapevine.
Grand Jedi War XII Fiction updates: It's here! It's finally here and our waiting has been awarded. Following another small ficlet from our Voice about the Collective's actions during the battle of Nancora, the Finale has been released! Go read these fictions, or the very least the tl;dr's! We are looking out for an Epilogue from Pravus, so look forward to that.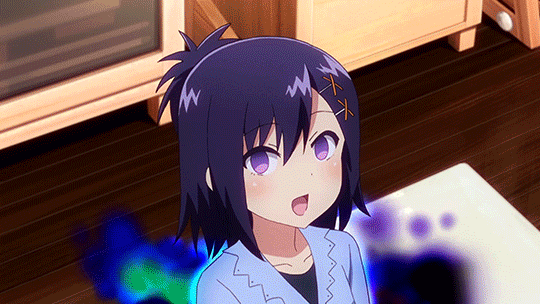 Zuj: They think they can attack our home? I. Will. End this!
All the Items Incoming! The Regent's team has a mass of items in the process of being approved. These range from a variety of sources and uses. Yes some are from The Last Jedi, so prepare yourself for that.
Competition Organization! The MAA office has seen many errors passing through their desks and have put out a reminder in the MAA's last report about avoiding those. If anyone is interested in running comps, we strongly suggest checking out the Leadership competitions course. It provides everything a member needs to properly organize their competitions (not to mention the bonus completing an exam gets you).
Templates help streamline comp creations and it just so happens that our Shadow Ryn has drawn up one for us to use! Right here!
Last thing we want to mention is for competitions, proposals, applications, etc. do not hesitate to send them to your Chain of Command (BTL, Aedile, and Quaestor specifically). We are here to help you and love seeing your contributions to the Clan and the Club. Having our eyes on your competition drafts will help catch any syntax errors, missing requirements, and more. Competitions ran for the DJB or the Clan do not send notification emails to your House Summit, the closest individuals in you Chain of Command. If we are not aware you are running competitions, we can't make sure you are properly awarded for them. So, send us your drafts of your competitions! We look forward to the events you all run in the future and hope the advice here helps.
Clan
The End of a Reign, the Rise of a New Beginning: As many of you are aware, Atty has stepped down as Consul of Arcona. With three years of dedication and commitment to the clan as her Shadow Lady, as well as several years in other positions prior, this is a well deserved and long overdue retirement. We thank you, Atty for all of what you did and taught us during those years. Here's to looking forward to many more! Raises glass.
In her [last report][news-con], Atty has announced our new Consul to be Kordath Bleu! Rising to the Proconsul's position is our own Terran, hence the new women power team heading Qel-Droma now. Congratulations, Lads! We look forward to working with you as Arcona dives into the future! Look out for their report coming soon.
Selen Run-On. Selen, our base world for the clan, has been left to scrape itself up from the devastation of bombings and plague and chaos wrought upon them during the Sins of the Past events. The citizens of Estle City have been starving, homeless, and fighting to hold on as riots, looting, and gangs have taken over. With Arcona's attention divided on the War, their relief efforts were not enough. Now some Arconans and friends are banding together to help, make use of, or just got stuck in the middle of the mess.
What will happen? Who knows? You can read more about the situation as well as the story so far, before considering jumping in yourself, right here.
There may be some in-fighting ahead.
Competitions
House
Brotherhood
Additional competitions can be found in the Competition Center.
Awards
Grot
Emere
Lucine
Emere Galo has broken the Journeymen tier's door with her promotion to Runner! Eilen has leveled up to Journeymen II! And Tali has earned his promotion to Equite II! Congratulations!
Transfers
Welcome Eilen Jath and Emere Galo to the House! Skar had joined us again for a short time, however his scaliness is venturing off to Galeres to be their Aedile! Congrats, Skar!
It's too late, you can't leave now!
Ask the Shoulder Angels
Grot asks:

What would you say is your immediate focus for improving the House? How do you see it progressing forward under your leadership?

Zuj: See my blurb at the beginning of the of the report, but definitely the fictional development of the House and Voidbreaker. We have some building to do after the Hutt attack and VB is still a relatively new team with ample of directions it can expand.
Lucine: Ditto here. The challenge is that all members of House Qel-Droma are also members of Voidbreaker. As such, some work needs to be done to differentiate between the two, without overwhelming everyone.

What plans do you have to encourage new and returning members of the House to become more active and involved?

Zuj: Getting them engaged with their Housemates, and introduced to the areas they are interested in. The more members are exposed to the House, the people, the units' story, and more, the greater they will be involved and active. It's a world they can be a part of and, as Lucine mentions perfectly below, can own.
Lucine: I mentioned this in my blurb, but I do believe that encouraging ownership will help with activity. This means providing opportunities for the members of the house to have an active role in shaping the direction of the storyline and events.

For those actively looking to become more involved in leadership, what would be your most significant piece of advice?

Lucine: My advice would be two-fold. The first is to do all the things. Do not be afraid to dive into all aspects of the club and try your hand at everything that strikes you as interesting. It helps you to meet new people, demonstrates enthusiasm and provides a general understanding of how the DJB functions. All of these things help when you are applying to a leadership role. My second piece of advice is about attitude. While I am not saying you have to maintain a cheery outlook all the time, a positive attitude, the ability to hear constructive criticism, and a willingness to help will carry you a lot further than snark and negativity.
Zuj: I couldn't of word it better than Lucine. If you are interested, do approach your leadership, let them know you are willing to help out. Show you are enthusiastic about your unit and seek to even help out your fellow members. Leadership comes in small forms than the expected as well, such as sharing relevant reports with Clanmates, give guidance to those you can with what knowledge you have, etc.

What is your stance on the new religious revival sweeping Arcona, worshipping our Lord and Savior on the Rainbow Throne, Aytiru, God-Empress of Arcona? Further, how do you plan to deal with the appearance of a group of dastardly heretics worshipping Tur'bo'lift, the destroyer?

Zuj: No one should worship any individual over others, to put another on a pedestal above the rest. Atyiru was no God or empress, but a woman trying to spread forgiveness, understanding, and the right to live and love. We can embrace that, try to live by that, but no worshipping her. She would not wish for that either. As for the cult? Crackle-snap of bo-rifle's staff.
Lucine: I, for one, am thrilled that the unwashed masses are seeking to come to terms with dear Atyiru's death in such a manner. As for the cult devoted to Tur'bo'lift, we are a Grey clan, which means accepting the dark as well as the light. However, if either group seeks to challenge my power, I will crush them like insects beneath my highly fashionable boot.

You're trapped on a deserted planet. On your ships computer is a single song, book, and holovid. What are they?

Zuj: The song would be a recorded ditty she caught from Atyiru, the book would be a cookbook, a disheartening reminder that there's no gasser(oven, who thought gasser was a star wars great replacement?) for her to bake with. The holovid would be of a saved message left once upon a time from Kord and Shay.
Lucine: My song would be The Planets by the famous Coruscanti composer Gustav Holst. My book would be a dictionary, so I can come up with a sufficient number of verbs to sufficiently describe how much I loathe the situation. And my holovid would be the complete collection of the Chiss soap opera Days'ofour'lives. With all that free time, I might finally discover whether Hunkh'unk'iness chooses Samara Lovelorn or Tabi Sanal.

If you were forced to go back and remake your character, with the requirement that it must be a different species, which species would you pick and why?

Zuj: Nautolan. That's the species I had selected when signing up and they are a pretty neat one. Or Gotal, because goat. :P
Lucine: I would pick a Chiss. Apparently, blue looks amazing on me!

What would you say is your greatest flaw as a leader?

Zuj: My greatest flaw I have been discovering is I get caught up in my head a lot. There's other flaws such as time management, but this trapping myself in my head to focusing on all these flaws or faults prevents me from overcoming them. However, I've become aware of it and have made great strides towards overcoming it. Thus, I am able to work on improving the other important areas as time goes on.
Lucine: Flaws? I do not have flaws. Heh. Seriously, I would say my greatest flaw is overestimating how much time it takes to get things done. It is something I am improving on, but it is ever a work in progress.

What is the most memorable thing you have ever done or participated in while in the DJB?

Zuj: I want to say becoming known as the DJB greeter. It's great to see people taking joy mentioned in the blurbs I write up, and their happiness is more than rewarding.
Lucine: The ACC preliminary tournament for the GJW XII. It instilled in me a love for the ACC, helped immensely with development of my character, and allowed me to meet so many new people!

Express your vision for the clan as a whole in the form of a haiku.

Zuj: Protectors of both, / Light and dark warriors fight, / for the karkin' right.
Lucine: With a fierce cry of, / Arcona Invicta, we / shall overcome all.

Is a hotdog a sandwich?

Zuj: No, and fries are not allowed in sandwiches. However, an ice cream sandwich is.
Lucine: Silly Grot, a hotdog is a hotdog.

Kord asks:

FMK because of course: Grot, Kord, Skar.

Zuj: Frak Grot (<-< too much drink the last House party), Marry Kord( TT-TT ), Kill Skar (He's must be stop before more innocents die).
Lucine: Frak Skar (because he has a history of killing his wife), Marry Grot (Meh, why not), Kill Kord (because of course).

What thoughts and worries do you have with the Shadow Ryn ascending the Throne? Opportunity? Suspected disaster?

Zuj: He. Is. Going. To get killed. Someone will off him to take the throne themselves, he's going to be puppeted to decree awful things. Just want to go and protect him, but... things to do.
Lucine: With any regime change, there is both opportunity and potential for disaster. Time will tell who will make the most of the opportunities, and who will succumb to disaster.

Which angel is going to be the more apparent and public 'lead' for HQD as they rebuild Ol'val and sort out the mess left behind from before the war?

Zuj: Zuj doesn't fully have interest in maintaining the criminal business of the club, other than maybe seeing to meetings with the Matron Leader or getting some relief going(they are people too). Lucine can continue her game of gathering info and gangs and all that. Have fun Redhead, just warning you, Zuj has no accounting skills and is fully intend on using House resources to fight the good battle — whether those resources are willing to do so is unknown. :P
Lucine: Of course, I will support whatever my dear bestsisprentice decides on this matter. Leeadra asks:

Now that #GirlsRunTheWorld in HQD, do you have any big fancy shiny new plans for the house?

Zuj: All the shiny plans! We're Arcona, rainbow chrome plating for everyone!
Lucine: Oh yes, so many plans. You can wait in anxious anticipation, or you can check out our respective blurbs above!

How does Zuj plan to keep Lucine out of the kitchen?

Zuj: Currently, neither of the ladies are allowed to use the kitchen. Both apparently trying to redecorate the room to the color of their hair, one with fire and the other with flour all over.
Lucine: As if she could. But fear not, darling. I plan to hire a butler who will take care of that sort of thing. Now that I am actually in charge, I suppose I should endeavor not to destroy the place in a firestorm.

Will Lucine miss all the refrigerator art she got on the Voidbreaker?

Lucine: Oh, darling, you have no idea.

Are you both shoulder angels or is one of you secretly a shoulder devil?

Zuj: No one's an angel, but I hope we're neither devils.
Lucine: Why not both?

Do I have to?

Satsi asks:

FMK Satsi, Marick, Kelviin.

Zuj: …I...Uh...this is a follow child's game! cheeks burn bright and mutters Marry Kelviin, he is sweet and loyal and tries to understand. Frak Satsi, kill Marick. Marick killed innocents he had once said he would protect, while Satsi had used highly unfavorable tactics in the War. Can't we just arrest both?
Lucine: Frak Marick, because he is in a position of power, and I find that to be incredibly attractive. Marry Kelviin, because then I could ensure his safety. Kill Satsi, because of course.

Turel asks:

What's your vision for Port Ol'val going forward and are you open to some shady underworld business with entities outside Arcona?

Zuj: Continue letting it run itself, though I suppose some action will be needed to get it back on its feet. As for businesses with outside Arcona forces? That's been a our heavy practice begin with. You, smuggler, want to move your wares through Ol'val? Well, pay up a percentage for use of the Port and another fee to ensure your not gonna cause too much trouble.
Lucine: While Ol'val will remain a secretive Shadowport, I foresee it becoming THE place (second, perhaps to the Matron) for criminal activities. As for dealing with entities outside of Arcona, I believe that money has no provenance. Shall we step into my office to discuss it further? I am sure we can come to a mutually beneficial arrangement.

Rhylance asks:

How are the Sis'prentices gonna work together? Their motivations and the way they do things seem very different.

Lucine: The beauty of this partnership is that the Lady Quaestor and I have different strengths and weaknesses, which complement each other nicely. Of course, I have every intention of supporting my dear bestsisprentice in all her endeavors. I have no doubt our partnership will be a benefit to both parties.
Zuj: What Lucine said, just less fancy worded. We'll keep this House running, no doubt.

Terran asks:

For each of you: what do you think the most important/highest priority project is in your new roles.

Zuj: Building a fictional direction for the House, with the help of the membership. :)
Lucine: The highest priority is, of course, getting my new office arranged to my exact specifications. Oh yes, and also working on House fictional development.

Kelviin asks:

Express your vision for the clan as a whole, in gif form

Zuj: Ryn Uprising
Lucine:

Tali asks:

Can we have a shorter hashtag?

Zuj: Negative, Head-tails.
Lucine: Of course I would be willing to do this favor for you, darling. Of course, I will expect something in return.

How are the harps?

Zuj: I don't know how to use this. Is it similar to those bow things some fight with? Multiple arrows to be shot?
Lucine: Passable. I prefer the violin.

Do we still have brimstone stockpiles left post-war?

Zuj: Wait...no, no, no. Get rid of those! No. More. Fire!
Lucine: Of course! I believe in being prepared.

When do we begin the wars of secession?

Zuj: Secession from where? I'm sure my view of such isn't ideal to some.
Lucine: Do you really think it is prudent to share sensitive information in a public forum?

Do you have anything you would need membership help with? Beyond regular comp activity.

Zuj: Offer to help with any projects, join into discussions about the House and Voidbreaker, aid the battleteam leader with link gathering for reports, extend a hand to new join and your fellow members if you can, etc. Lots of things one can help with and a general expression of your wish to do so is grateful enough.

Do we get a raise?

Zuj: Right, discussions of money. That's a thing I do now. Uh, we're reallocation funds to other important ventures like protecting people. However, we have assured the lowered salary is still enough to cover living cost.
Lucine: All things are open to discussion. I am sure we can arrive upon a mutually beneficial arrangement.

How much realestate do the shoulder angels require to manifest and what is your response time?

Zuj: Just enough for the new base. Don't really need material property. Whenever you ring, I'll answer. ;)
Lucine: In order: As much as possible, and as fast as necessary.

Lekku?

Zuj: Yes and little leks too. gestures 'I'm watching you.'
Lucine: Yes.

What is your biggest fear (in your new position)?

Zuj: I'm always afraid that I'm not meeting the expectations held for a Leader.
Lucine: Not doing the position justice.

What is your biggest goal (to change in your current position)?

Zuj: Our Wiki, it is behind in the times. Which, with the Arcona Wiki project, should be fixed soon and be streamlined for easier navigation.
Lucine: To differentiate between House Qel-Droma and the Voidbreaker battleteam.

How will your respective promotions change the fictional dynamic between redhead and tail?

Zuj: To be developed. >:D
Lucine: I suppose time will tell, and I am looking forward to exploring it!
Crescent Leaderboard
Below you will find the numbers used to determine the scoring and the leaderboard itself.
Diamond: 7

Ruby: 6

Amethyst: 5

Sapphire: 4

Emerald: 3

Topaz: 2

Quartz: 1

| Member | Points |
| --- | --- |
| Grot | 68 |
| Lucine | 29 |
| Zujenia | 26 |
| Koliss | 16 |
| Lee | 13 |
| Tali | 12 |
Closing Words
That's all for now, lovelies, but it's certainly not the end. We have found ourselves at a new beginning, one we will be feeling out through the shadows together. Keep being excellent to one another. Share your thoughts, encourage discussion and exploration with your peers, and lastly, remember to enjoy yourselves. If you have any questions, concerns, suggestions, or just wish to talk, again our doors are open.
By the hammer,
Savant Zujenia
Quaestor, House Qel-Droma