Introduction
Hey my Plagueians, we've got a little more than a month left in the year and I have to say this. I've been a part of this club officially for 5 years now. Despite what the rest of the year has brought, all the events, fun times, and support you guys, and the club, have shown to each other. No matter what has happened in our lives, we are a big huge family. And I'm so happy and proud to be a part of this clan, and this family. I wanted to say thank you.
And now back to our regularly scheduled broadcast… errr… report. :)
New recruits!

Promotions!
Looking forward...
Competitions

News

Q&A

Conclusion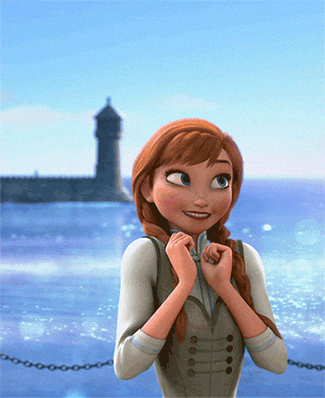 New recruits!
I'm pleased to welcome two new recruits in the arms of our clan.
Give a hearty welcome to Tayranus and Albanos Crumb!
One of our newest recruits has already started getting settled, and has thus earned himself a promotion from Apprentice to Novice Albanos Crumb! Wooo congrats and can't wait to see where you go from here.
Looking forward...
Alright everyone, so we've added a bit more lore to Plagueis thanks to you guys. Congrats to everyone who participated in the Inevitable: Chapter 1; The Scourge. Which reintroduced Laran to the clan and brought the Phantom Assembly into view for us to clash with. If you haven't finished reading the fictions for Chapter 1: The Scourge (Part 1), go check out what's happened, and what might start happening in the future. The ending fiction
There's quite a few things that'll be getting started after the New Year, I don't want to spoil too much of it, but we'll be having some fun with Clan Odan-Urr.
Also if any member wants to do a competition; are new to making comps; and want some help, either in co-organizing or need advice, just let me, or any of the summit know. We are more than happy to you. Also, for you newbies, not only doing competitions count towards promos, but making and judging successful competitions count too. So let me know if you need help and I'll be there to get you going, as will the rest of the summit.
Competitions
Alrighty, there's quite a few fun comps going, even an exciting one Khryso has put together for us. So let's get to it!
As always head over to the Competitions tab to see more and upcoming competitions.
News
###Q&A
Alrighty, so I decided to a kind of B-day month Q&A #asktheoverseer. Didn't get a lot of questions, but they were good ones, let's jump in.
Mark/Andrelious asks:
Would you consider playing Among Us a little earlier? Like six hours earlier? ;)
Well if I and my sisters have the day off from work we could :P Seriously though I'm working more off my sister's schedules than mine, I could almost immediately after work, but they get off later than me. Although I hoping that if everyone's schedules work out and with other DJB members schedules, we could do a big gaming day, where we just sit around, talk and play AMong Us and Jackbox games all day :) :) True dream :)
Ronovi asks:
What does Tahiri make of the Phantom Assembly?
So I'm going to answer this in IC and OoC.
IC: This Phantom Assembly has caused pain, damage, chaos for Plagueis. And they will pay for all the destruction they have caused. This Laran guy, I'll find him and drag him before the Dread Lord to pay for his crimes against the clan. I need to do my research though. To the archives.
OoC: I love this new enemy, well old enemy but with friends that we can smash and create an awesome story arc that many other can join in. Going to be getting Livia much more involved in Tahiri's and the clan's storyline soon. Also Tahiri hasn't found out about what TuQ has done yet, but she's going to be pretty sad and pissed off when she does find out. Who knows what's going to happen if they meet out on the battlefield, facing each instead of side by side.
Furios asks:
If Furios were to open a "petting zoo" what exotic beasts would you want there to be?
EEEEEEE, ALL OF THEM!!!! Tahiri would probably adore Furios if he put together a Petting Zoo, actually she would probably even help him find and get the creatures. And she would probably try to visit, or even make time inbetween other duties just to come help with everything. On what kinds of creatures/beasts to have for it, well let's see…
We have the cute snuggly ones: Loth-cat, Felinx, Voorpak, Gizka, Bogling, Tuggle, Vulptex, ect. Ooh and we do riding beasts for the kiddo's: Ronto, Blurrg, Void Strider, Tauntaun, Tusk-cat, ect. Tahiri would let the kiddos ride Kera (Varactyl), and pet Solan (Akul). Zuska maybe. Great idea!
Conclusion
Look out for more fun in the coming months. As always, if anyone wants to reach me with questions or just want to talk, I can be found on [Telegram - Log in to view join link] and of course by email.
See you around,