Greetings Plagueians one and all!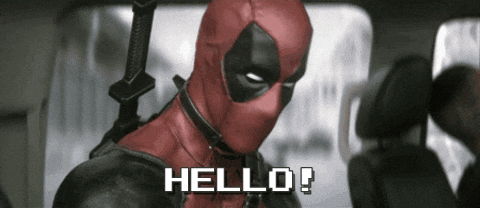 Welcome to my first report as Overseer of Clan Plagueis. I want to start off by thinking our Dread Lord Arden and the Dread Lord's Wrath Ronovi for putting their faith in me and giving me this opportunity. I have now spent the last month or so as Rollmaster learning a lot about members new and old.
In my brief time as Rollmaster so far we have seen a huge influx of new joins so please help me in welcoming all of these fantastic people!
If you see any of these members around please say hi, give them a nice warm Plagueian welcome and help them as they join the team and learn all about what the Brotherhood has to offer.
Get In The Game
I want to talk primarily to our Noviates and Journeymen right now, though everyone should still read this! I've talked about it before but I definitely feel like it's something that deserves repeating. The Brotherhood is a place where like minded people get together and have fun, there are a lot of way to do that including joining our [Telegram channel - Log in to view join link] if you haven't already done so. This has become a key way to both take part in everyday conversations and to get to know your fellow Plagueians even better. It's also a really good way to stay up to date on everything that's happening in the Brotherhood. There are additional channels dedicated to [Fiction - Log in to view join link], [Gaming - Log in to view join link], [Art - Log in to view join link] and the [Brotherhood as a whole - Log in to view join link]. Check out more about Telegram here.
The other main form of activity in the Brotherhood is competitions. Competitions are designed by the members for the members as a way of both having fun and to rank up. Competitions range from fiction prompts that help develop your character while having a good time writing, to multiplayer gaming, to simple flash games and puzzles. There are even graphics competitions that help to improve art skills! We have a saying in Plagueis "Do All The Things!" but don't forget to have fun while doing all of the things! The leaders in the Brotherhood do notice when members make an effort to try things out, you don't have to be the best out there, just be the best you can be.
You can always check out currently running competitions on the Competitions Page and always be on the lookout for more competitions coming up. I even have it on good authority that you may want to be ready for something fun and interesting coming up next week!!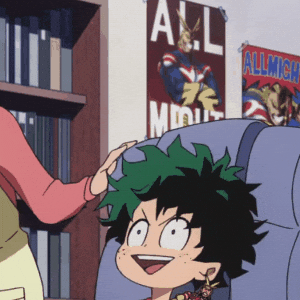 Competitions to Check Out
There are a few really fun competitions running in the Brotherhood that are great experience for members both new and old.
News in the Brotherhood
A lot has happened recently in the Brotherhood! If you haven't already please check at least a few of these out.
Query The Overseer
Kelly asks: Who is TuQ's favourite non-Furios Quaestor?
Hmmm, that's a really though question. Can I think on that?
Kelly also asks: For people who don't know, what's with the hat?
For those who don't know, when I was creating TuQ I was thinking about elements of design that would help him stand out as unique. Cad Bane came to mind as an example of something simple yet memorable in the form of his hat and I had always been a fan of his character so I borrowed that element. I liked the idea and the back story behind the hat came afterwards. It ended up just becoming a running joke that I embraced whole heartedly.
Finally Kelly asks a serious question: Where does TuQ 'fit in' with the rest of the summit and Plagueis as a whole?
I see TuQ as a bit of an outlier on the summit being the only NFU, he feels he has had to work his butt off in order to prove that he deserves his position. He may or may not have ulterior motives for climbing the ranks within Plag but that is yet to be seen. He started off a tad jaded towards others but as he has spent some more time with his clan mates he has started to warm a tad.
Ronovi asks: What do you see as the most pressing issue Plaguieans must address in regards to the clan's standing or culture? I'll accept an IC answer. ;)
I think that we as a clan have a lot of potential to build upon the existing lore we have and expand. We are in the unique position of being the only pure dark path clan in the Brotherhood and while I am not advocating for dark for the sake of dark, I think it allows for a lot of nuance and interesting plot lines.
I truly believe that ever member here has something to contribute to the overall discussion of Plaguian society and should be encouraged to do so. I believe an issue that we have facing this is members believing in themselves enough to speak up contribute ideas for the future of the clan whether fictionally or not. I take suggestions and very seriously and will look at anything a member puts forward.
As a relatively new join (just over a year now!) this was something that I worried about. Though I have always been encouraged to take part and share ideas, I think it is very important that people know that their opinion is heard and matters. I believe the summit has taken great pains to ensure that the entire clan and all of its members feel included and like part of the team and while we can always improve on everything we do I am really proud of my fellow summit members.
Aaaaaaand Kelly goes back to her original style of questions: Plo Koon or Cad Bane?
Cad Bane is love.
Silent asks: as today is my 34th bday how should I spend the day tormenting the poor plagueis slaves
I say take them to the bar drink a lot and then pay the bar tab with their wages....Oh wait they don't get a wage....
Gaius asks: who is your favorite Beatle?
I want to say Ringo as a fellow drummer but I have to say I enjoy Paul's work post Beatles.
Arden asks: Let me ask you the same thing Mav asked me. What is your favorite seal?
The seal on the cheese I am about to eat.
Tra'an asks: If you had to pick one mantra, that you felt was most relevant to Plagueis, what would it be?
Do your best and have fun!
And finally Zuser asks: Does pineapple belong on pizza?
YES!!!! (And for those of you not reading the chat when this conversation happened, we will leave it at that.)
Conclusion
While my monthly report is coming to a close that doesn't mean I am going anywhere, I can be found on Telegram and by e-mail with very little delay.
For members looking to become masters and help guide our newest members can apply by filling out this form here
Members looking for a mentor in Plagueis can fill out this form.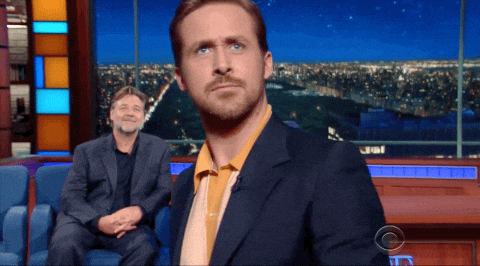 Alright, until next time! And don't forget you can reach out to me at anytime for anything!