Odanites,
Knights of Urr, you stand with me today before this vile plague that has made its way to our door…
The Children of Mortis have found us and we must do everything in our power to prevent them from infecting the innocents of our world. WE are the only thing that stands in their way, so touch up your war paint, snort some pre-workout and start banging your war drums because without further adieu, I bring you the news...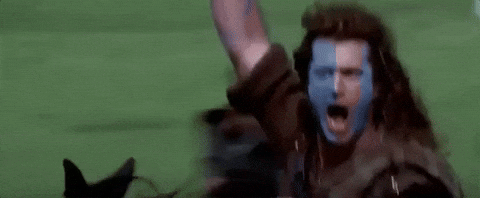 War!
The Children of Mortis, the crystal infused army that we encountered on Dandoran, has made their way to Kiast and have begun their assault on the meadows outside of the Praxeum. We managed to detect them early and mobilize quickly but their advanced forces are bearing down.
Read Chapter One here
Click here for the GJW XV Competitions
We are about a week into this and since many of you have been through these before, you've already teamed up and started hammering out the competitions. Those of you who haven't been with us all that long, you've really stepped up and are doing a fantastic job getting your characters in order and working on the event. I can say proudly, you're all doing a great job.
We've been spamming your inboxes and chatting to you about tips and tricks, breakdowns of the event and reaching out to see how everyone is doing, so I won't waste your time with any of that now. I will leave you with this. This is the Club's big event of the year, so have fun with it. This is also when your efforts can influence a story beyond that of your House or Clan. This means take your time, churn out your best work and even if you don't think your fiction or drawing is any good, you're your harshest critic. Stop beating yourself up. It's better than you think. Just submit it already.
Before the event kicked off, our Sith killer Raiju released a series of competitions to gear you up for some of the events you may have seen in this war. Big thanks to Raiju for running it and those of you who took advantage of this pre-war event. Now the War is in full swing! We still have about a week left until the end of Phase 1 and a whole bunch of time until the close of the War on the 6th of July. Because most of us have to squeeze these activities into our already busy schedules, our Community Events will now take the shape of a study group of sorts. We'll be hosting a few days during the coming weeks where we sit down and focus on War stuff. Gaming groups have been a hit as you've been working to climb the ladder, but gaming isn't the only thing that can benefit from a group environment at the end of a hectic day. Need to bounce some character ideas off someone? Looking for proofreaders for that war fiction? Want to learn MS Paint to make your stick figures come to life? Join us for some writing or drawing. As always, all are welcome!
DOUBLE SCIMITAR POINTS!
To reward you for all of your hard work, anything you do for the War (5/28 through 7/6) will earn you 2X the Points! That means things like Clusters, competition entries and awards are worth twice as much!
For things like Clusters of Fire/Earth that are credited immediately, you should already see a bump in your scores. For the rest of the points, expect them to hit with the August report after the entire event has been graded.
It's that time of the month again… where we announce the winner of the coveted Scimitar of Lord Hoth Competition for May. Things are heating up, 20 of you this month threw in for a chance to take home the Scimitar of Lord Hoth possession! Aura is the current Scimitar holder, so let's see who has what it takes to take it from her in January!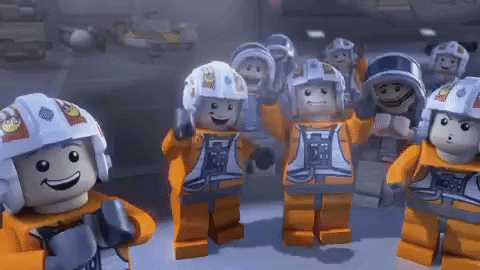 Let's give a round of applause for Raiju Kang, our May Scimitar Comp winner!
Here are the Top 10 scorers…
Click this link to see the full board!
Last Month's Powerhouses
We'd like to give a shout out to the Odanites who dominated last month in the following categories...
Crescent Harvesters
Raiju Kang
Alethia Archenksova
Aura Ta'var
Rulers of Fire and Earth:
Ryan Hawkins
Aura Ta'var
Creon
Artisans of Graphite:
Raiju Kang
Marl Gondor
Revs / Sulon Tiful
Council of Scribes:
Raiju Kang / Alethia Archenksova
Praxeum Prodigies:
Alethia Archenksova
A'lora Kituri
Raiju Kang
Event Hosters:
Raiju Kang
Revak K'Urr
Essik Lyccane
For all the time, effort, and occasional blood you spill to contribute to this Clan, we are forever grateful.
Shake your Shinies!
CONGRATULATIONS to the recipients!
Into the Afterlife
Take a moment to honor those we have lost…
Welcome to Odan-Urr!
One new and two returning faces you'll see walking the halls of the Praxeum...
Blade's News Stand
Opportunities!
From the Clan
DB News
Ask:Revak & Aura
Celevon Asks: "How are things looking after the War is over? Any plans? Fictionally speaking, someone is going to have to clean up the mess of enemies."
Revak: "We'll be getting into greater detail in the next report, but for now I can tell you that the Guardian's will be wiping out the rest of the CoM in the system, the Consulars will be handling the humanitarian side of rebuilding and the Council will be scrubbing away with their toothbrushes."
Gwowk Asks: "What inspired the name Revak? And likewise, what inspired the name Aura/Blade?"
Revak: "Due to my lack of creativity, the name "Revak" is a combination of two KOTOR characters. Revan and Malak."

Aura: "Blade was an old favorite user name. Aura is short for Aurora, which means something like hope or sunshine. Aura, the character's mom, couldn't have a child of her own so when she stoledopted a baby Zeltron she named it Aura."
Gwowk Asks: "If they would drool over any kind of starship, big or small, what ship would that be? What ship would they fantasize about flying and owning?"
Revak: "Revak loves his VT-49 Decimator. As far as something he would fantasize about... probably a hauler carrying chair backs."

Aura: "Aura isn't really into ships as much. The one she has now is the Ghost and she loves it. Lots of bunks for the kids, easy to hide from bad guys."
In Conclusion:
Keep doing the War stuff. You're killing it. In the next report we'll be sharing our timeline for post-war and the coming months.
Thank you for making it this far. As always we try to keep things moving and interesting in COU, so if you have any ideas on other ways you'd like to see us do that, please DM us… instead of making a show in the report comment section. We're really easy to talk to, always open to suggestions and will respond day or night.
If you ever have any questions or would like to tell us how crappy we are as people, feel free to contact Aura or myself. Until next time, may the Force guide you.