Introduction
Alrighty folks, we're almost finished with our Clan event Code Dread, and today is the last day to finish those entries. There's only 35 entries so far for Week 3, let's see if we can't get it over 50, maybe even 60 entries for this week. Ok, peeps? So I'm going to make this report quick and simple so that you all can get back to Dreading.
Shinies

Shout outs!

SA awards

Competitions

News

Conclusion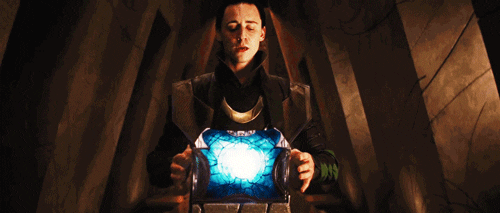 Shinies
Alright, good job and congrats to everyone on getting shinies. Now next this report rolls around, I hope to see you guys get a ton more, for all the Dread comps you did. ;)
Andrelious J. Mimosa-Inahj - 1 Crescent with Ruby Star, 3 Clusters of Ice.

Ranarr Kul-Tarentae - 2 Crescents with Amethyst Star, 3 Crescents with Sapphire star, 6 Clusters of Fire, 8 Clusters of Graphite.

Muse Nashesir - 7 Clusters of Earth.
Vaeril Aeraeth - 1 Crescent with Sapphire star, 1 Crescent with Emerald Star, 67 Clusters of Fire, 11 Clusters of Earth, 1 Cluster of Ice.

Khryso Mallus - 2 Crescent with Amethyst Star, 2 Crescents with Sapphire star, 1 Crescent with Emerald Star, 2 Clusters of Ice, 2 Clusters of Graphite.
Ahsik Warren - 1 Crescent with Diamond Star, 4 Clusters of Fire.
Tahiri Thorn Morte Tarentae - 1 Crescent with Sapphire Star, 5 Clusters of Ice, 2 Clusters of Graphite.
Shout out!
Alright so first things first, let's all give a huge and hearty welcome (if you haven't already done so) to the new member to the Clan, Battlemaster Vaeril Aeraeth!!! The Porg Master has now graced Plagueis with his presence. Happy to have you here Kris. Hope you're having fun in the clan.
Second, everyone give a huge Congratulations to Ahsik Warren for his recent promotion to HUNTER!!! Awesome work dude. You'll be to Knight in no time. Congrats Ahsik!
SA awards!
Congratulations to Hunter Ahsik Warren on passing even more Shadow Academy courses. And it's a couple more of the big ones, Leadership Rewards and Competitions, and Fiction Studies. Didn't I say that this was not the end, not even close to all streak of courses this young Journeyman was going to do?! Great job! * Hunter Ahsik Warren - Dark Maven - Philosophy, and a Dark Maven - Combat.
Competitions
Alrighty, now that the war is over, doesn't mean there aren't any more competitions out there. On the contrary, there are quite a few out there, and more are on their way wink, wink
Clan Competitions:
[PLA] Code: Dread - Ends 10/21 - Last day for week 3 and the event long fiction. Let's get on it peeps!
Be on the look out for TuQ's Halloween series of competitions, they'll be up soon.
DJB wide:
*Fall Puzzle Series - Ends 12/02 - Kordath has brought back his ever popular puzzle series yet again. Go have fun you puzzle freaks. :P
Nono-Madness!!! - Ends 12/19 - Rhylance has given the Brotherhood new puzzles to do. And they are super FUN!!

As always, this is just a sample of the competitions available to you right now, you can find more here.
News
Conclusion
Keep Dreading it up peeps. Only hours left. GO TEAM HALF CYBORG!!! As always, if anyone wants to reach either of us with questions or just want to talk, Wrathus and I can be found on [Telegram - Log in to view join link] (if you're not on Telegram yet, I'd highly recommend it. It's free and the DJB's primary form of communication.) and of course by email. We're always open to chat with, and easy to get a hold of!
Until next time,
Tahiri and Wrathus
P.S. Thank you James for the Awesome Halloween site theme!!