Introduction
Hello HSD, welcome to my third monthly report!
It's been a hectic month for me, with a lot of work responsibilities that have taken my full focus away from DJB happenings. Things have mostly stabilized now, so I will once again be pestering you all on a daily basis.
All in all, the state in which we are is a lot better than last month. I am amazed at the amount of activity we've been able to produce. I want to thank each and every one of you for making my job easier and showing off all of your skills. We've had a few new recruits over the past month (as well as a certain ex-QUA returning to active duty!), all of whom have stepped right up and are now fully active members of the House.
Every report I will highlight a topic that I believe stands out from others. This month's feature subject is the upcoming GJW.
Great Jedi War XII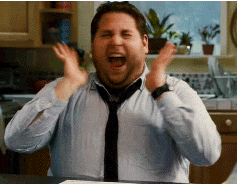 This is it, boys and girls. The long anticipated Great Jedi War is at our doorstep, and I am more than pumped about it. It's time to show everyone what House Shar Dakhan is made of. I have extraordinary respect for each and every one of you, and I am not worried the slightest bit about you stepping up when it matters.
For many of us, this will be the first ever Great Jedi War. For those unfamiliar with the concept, I suggest you read through this and this, but in short, it is a Club-wide vendetta with massive participation and awesome prizes for placement. It is one of the rare occasions where you can earn Novae, custom gear for your character, and many more things.
As you may or may not have heard, we've received official information about the start date of the GJW, and it is going to be August 1st, which gives us plenty of time to prepare mentally.
We've only received bits and pieces of information about the actual content of the GJW, and what we know for now is exciting on its own.
Our Combat Master, Atra, has posted a thorough report with tons of details about the ACC part of the GJW. Keep in mind that this is supposed to start prior to the start of the GJW itself, so get your character sheets sorted, and prepare to wreck some ACC!
Our FIST, Dracaryis, has posted a hint as to what is coming in a section of his report. This excites me greatly and should be a fun event, completely different from what we have now.
Finally, a small notice from our Headmaster, Farrin. We currently have no idea what to expect, but the SA department has something planned, and it is being worked on.
Abomination
The Clanwide event, Abomination (courtesy of our fellow clanmates Macron and Darkhawk), is still running! This is the last big test before the Great Jedi War, so I urge you to grab the opportunity (only four days left) and participate in as many competitions as you can. Some of them have very few submissions at this point, so there are still free Crescents to grab!
Pirates of the Aeotheran
The Pirates of the Aeotheran event has finished, and I want to congratulate all who participated, and most of all Erik, Sanguinius, and Locke for snatching the first three places respectively!
Full participation and placements can be viewed here.
The Harrowing (ACC)
For those of you that do not know, there is an ongoing ACC Tournament to decide the CNS representative for the ACC event planned for the Great Jedi War. Even though I didn't have the chance to participate (RL can be so cruel sometimes), I've had a lot of fun reading the completed battles, and the fact CNS has so many talented writers is simply wonderful. Congratulations to Aul, Kojiro, and Locke for making it into the top three! The duel between Kojiro and Aul is still ongoing, with Locke waiting for the victor in the final round!
Aexodcookie
This month's Aexodcookie goes to Neophyte Joforth Reed, a newcomer to House Shar Dakhan! Joforth has only been a member of the DJB for eight days, and has already earned himself second place in SA courses completed for the month, flew by the requirements (minus the actual time requirement) for his next promotion, and is constantly a presence in our Telegram channel, where he has already adapted to his Clanmates and is now a regular. I am truly grateful to have such a person in the House, and especially grateful to have him as my Apprentice. Look out for Joforth, he's wrecking it!
Final Words
In closing, I want to thank you all for… pretty much existing. You are the reason I am here, you are the reason I have not stopped working to make HSD a home for everyone, and I am extremely proud of you all. Let's put on our strongman suits and pummel through this GJW, showing everyone why HSD is the best house in the Brotherhood.
Yours faithfully,