"The sun rose on another day in the Orian system. The dust has begun to clear, and yet the final destiny of this system is not yet known. Like ghosts, they floated in…"
Welcome to this month's Consul report, Sadowans. Life can sometimes throw one some fun curve balls, and in this case it came in the form of a little boy who couldn't wait to pop his head out to say hello. This has put a wee bit of a damper on some things, like the grading of our Redemption and Honor competition. We thus had a bit before we could release the final results, and a not-so-final fiction to start wrapping things up.
What does this mean? Why is it not-so-final? Why is Bentre posing rhetorical questions like he isn't going to answer them in this very report? Will he answer that in this report to your satisfaction!?
Okay, enough with the leading questions. Clearly, we are going to be touching on things a bit in this report.
Where Are We Now?
Well, there is good news, and there is bad news. Firstly, for the good news: our initial attacks on the Orian system have been largely successful.This is to say that the Clan has put our feet onto former Sadowan soil. So, for those who felt that a return home would feel good, I hope you have enjoyed it. Several Collective outposts have been wrecked, a number of key facilities have been seized by Sadowan forces, and the forces of the Sadowan Empire have hoisted our flag above the remains of the Temple of Sorrow.
The end is not the end. The Collective withdrew portions of their forces from our territory, but intelligence reports are already coming back and the news is not good. What will this mean for the Clan?
This is a bit of what we are going to be exploring in the weeks following the end of the Redemption and Honor event. Our initial victory may have been secured, but we have yet to see how all the events have played out. There have already been talks that the Collective are keeping a spattering of forces in our system to continue wreaking havoc. And when the enemy are a bunch of fanatics who want to end our existence? Well, let's just say that we might not want to be picking out paint colors just yet.
After all, the Collective had greater influence in our system than most of us would ever like. We might have to do a bit of fixing things up. (hint hint)
The Clan Summit has already been chatting a bit with your respective House Summits about our plans moving forward, and we all hope to give our collective (no pun intended) story proper justice. This victory was not without cost, Sadowans
Actually, that part where I talked about needing to wrap up things before releasing final results? Scratch that. Let's get to that.
To the Numbers
I saw some great entries over the course of the event. We got a number of interesting posts in the RO, we saw some enjoyable entries in the fiction and graphics competitions connected to the event, and it seems that folks enjoyed the puzzle in particular.
Over the course of the event, we saw some 81 unique entries over the course of the event- or 79 if you count co-op writing as one entry per team. To break this down further- and maybe I just like seeing how the numbers fall- we saw 53 of those entries coming from House Marka Ragnos and 28 coming from House Shar Dakhan. So well done to HMR on your performance in the event!
Now, I am a bit of a junkie for numbers and figures at times. I like to see how big a slice of the Clan or a sub-unit participates in an event. So, I also took a look at unique participants. With 20 people having participated in Redemption and Honor, that means we had a full third of the Clan taking part. Of that third, we had 9 unique participants from each Clan. So if we take those numbers from before, from that 33.33% of the Clan that took part, Marka Ragnos brought in 5.8 entries on average per unique participant. That means HMR brought about 65% of the entries for the competition entries in for the event.
I would be amiss if I did not give an honorable mention to the Battleteam Disciples of Dakhan, however. While House Marka Ragnos killed it in total entries, six of the disciples members took part in the event, meaning that of unique participants, the Battleteam comprised a full third of the participation from the Houses. So really, well done all around.
To The Results
Without further ado, I would like to announce our top five performers in the Redemption and Honor event, along with their point totals.
From those top five we saw a healthy spattering of points. A difference of 16 points separated Kojiro (in sixth place) and Hilgrif's placements, and after that we saw a spattering of scores which differed in as many as six to as few as a single point.
News From Within the Clan
Recent News From Across the Club
Competitions of Note
Parting Words
"The end is not the end is not the end is not the..." --The Stanley Parable
---
The return to Orian is not the end of a journey. Well, is technically the end of a journey. It also serves as the beginning of another journey for the Clan. The path goes ever onward. The Orian system is not without surprises for the Clan, as the system we come home to has experienced some changes since our exile. We have room to grow in our identity as a Sith Empire, and there will be plenty to discover both within and without our home system.
It should prove fun. In any case, we will be moving forward together.
Oh! And as gifs and such seem to be in vogue for the club, I will hereby present you with Bentre's celebration dance: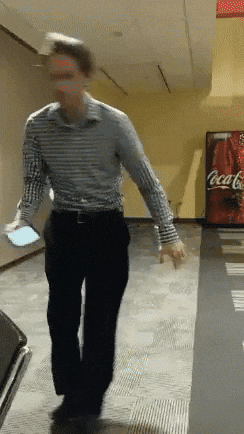 Fiction will be incoming within the next week. There is a good bit to cover and I want to ensure we do all of you justice. Speaking of, recognition and commendations on the docket as well. So stay tuned.
I Remain Your Servant In Darkness,
Overlord of Naga Sadow