(Because I don't have any. Weeeeeee!)
Glad tidings and warm greetings, my beautiful brethren. Welcome, welcome, come 'round the fire, come in from the cold (or...perfectly warm) weather. Gather close now, my dears, and join us as we end a gorgeous, tumultuous, victorious year and dive into a new one with our heads held high and our family beside us.
(After all, ohana means family, and family means no one gets left behind or forgotten….especially during the holidays.)
That said, my dear Arconans, brethren, and friends alike, we hope you enjoy our report so bright, and find in it much joy this night.
Also, many thanks to Mirus for helping Sithmasify my report graphics this evening (though the footer is totes my fault in making eyes bleed). You're magical, Lord Unicorn.
Happy Holidays Across the Brotherhood
Hark, the Nerdy Fans All Sing, Glory to the Force Awakening!
The moment we've all been waiting for has come and passed, my friends. The Force has awakened! While many of you go out and enjoy the amazing movie, keep in mind that we have a SPOILER BAN active until the New Year. Don't drop anything that could be taken as spoilers on the site, Telegram, IRC, or in email, and be careful where you mention the movie.
"But Aaaaattttyyyyyy! We wanna talk about the movie! It's so amazeballs!!!111121!" you say? FEAR NOT! Follow [this link to the Spoilers DB Chat on Telegram - Log in to view join link] to go talk about the movie, fan theories, what you liked and hated, and anything else with your clubmates!
And speaking of the movie...
For the Seventh Star Wars Movie, The Dark Council Gave To Meeee
Competitions Most Celebratory
We talked last month about how the winter war had been cancelled in favor of some light events to celebrate the new movie release and our new Star Wars month. Well, our dear Grand Master has released a report detailing the events! You can find all of them in their glory here.
There's been some updates you'll want to keep up on when you go to do the competitions. See here, my lovelies:
Gifts and Glory
Oh Neti Tree, Oh Neti Tree, How Graphicy Your Branches
If you've been keeping an eye on the newspage, then you know that the Herald Holiday Special is in full swing. For anyone unfamiliar, this tradition, previously called Herald Style Hanukkah, entails eight days of magical and delightful gifts from the Herald's office for all to share. Robes, blasters, pistols, sabers, and other accessories abound! It's the last time we'll have the event, to be replaced by some more regular gift-giving sprees. For now, though, you can find the last several days all here, and keep a look out for the Herald's final eve of making merry tomorrow, on Sithmas Day!
Be sure to give everyone on the staff lots of love for all their hard work! Thank you guys!
Said the Grand Master to the Consul Blind...Do You Hear What I Hear? Stabbings, Stabbings, Down In the Arena…
The Grand Master's Invitational ACC Tournament started at the beginning of the month, and lots of great battles have come out of the fray! Both our competitors are still in the game (for the moment - what shall the judges say?) so be sure to give them some cheers! Or, if you have another favorite competitor, maybe one of our darling allies in Odan-Urr or another Clan, cheer them on too! It's a beautiful display of rainbows, sunshine, AND MURDER.
Follow the tournament in the Combat Master's latest report, here.
Jingle Bells, Jingle Bells, Applications All the Way...
Hirings
Over the last month, the Justicar's office turned over another rotation and hired Monty as the new Right Hand of Justice while opening up applications for the Left Hand's position. Several applicants later, and Beef, or Bloodfyre, was chosen. Congrats to them!
Now, the Wiki Office is looking for helping hands! If you're at all interested in Wiki work or getting involved around the larger DB (like the excellent little elves I know you are) then check out the Tribune's latest report for details and get your applications in by the deadline on January 8th.
I'll Be Home For Sithmas
An Arconan Holiday
LOOK! COMPETITIONS!
On the twelfth day of Sithmas, my Consul gave to meeee,
Twelve Twi'leks twinkling,
Eleven Elders ranting,
Ten starships rolling,
Nine airlocked ingrates,
Eight sabers striking,
Seven ewoks dancing,
Six approved medals,
Five SUNSHINE RAAAAAAAYS,
Four broody Sith,
Three joyful Jedi,
Two shiny seals,
and another War victoryyyyyy!
Our delightful Battleteam Leaders and Sergeants have created for us all eight gorgeous Sithmas events to celebrate the holiday! They are running for about a week yet, so get out there and knit yourselves some hideous sweaters, make yourselves some mostly alcoholic cocoa, sing a few drunken carols, and give and get gifts all around!
TIS THE SEASON, MY DARLINGS. GO! DECK THE CITADEL'S HALLS, BE JOYOUS, MAKE MERRY! YOUR SHADOW LADY DEMANDS IT! GO, GO, GO! WEEEEEEE!
Carol of the Clans
I'm proud to say that December's been a jam-packed month, one of events, promotions, medals, projects, character development, and everything in between. And we've all managed to balance it with visiting the in-laws and tackling busy stores, eh? Well done, my darlings.
To check out some of the big updates and major projects, head down below to Jack Frost's Proconsul's corner.
Oh, the Signal On Antei Is Frightful, But the Holonet Is So Delightful
Recognition
We've a lot to be thankful and jolly for as we head into an aspiring New Year, and I'm most thankful for all of you. I could ask for no greater gift than seeing each of you rewarded with exactly what you deserve. So, my lovelies, take a moment to be proud, thank yourselves, and congratulate your fellows.
You all earned every single present in those stockings.
Awards!
In The Land of Melons
Atty has kidnapped the Proconsul to make merry and sing carols this Sithmas, so for this magical eve, Arcy's back!
Arconans:
Just want to say how proud I have been of you all this past year. You've all worked so hard and achieved so much. I couldn't ask for more. Keep up the fantastic work and enjoy your holidays with friends and family. Next year, we'll be back at it to kick ass and take names.
Arcona Invicta!
Clan Level:
Shadesworn Wiki Update
I have been working with several individuals as well as the Clan Summiteers as a whole to come up with some much needed updates for the Shadesworn system. We have created an updated list of requirements for each Tier, or Circle, as well as some additional rules for positional requirements. On top of the administrative portion of it, we've included a few wordage choices that help in including our Non-Force Users, such as myself. So while this is still a project waiting to be finished with the wiki page update itself, please lend thanks to Rhace and LoneWolf for their assistance so far and a shout out to the Clan Summiteers for helping grind out the admin details!
You can view the article here.
ACE Pilot Initiative
In its final stages of approval! Look out in your inboxes for this beautiful bit of Star Wars-Brotherhood majesty real soon!
House Level:
A House Galeres Update!
Words from the Quaestor:
House Galeres continues to progress under the leadership of Uji Tameike, Celahir Erinos, and Rulvak Qurroc. Soulfire has recently wrapped up competitions to aide in their new development and we look forward to seeing the Battle Team's new motto, base, and strike points. Nighthawk is nearing the end of their run-on featuring the Perdition. A brief recap will be released from the team's work to bridge the Fall of SCEPTER towards the next major event at the conclusion of the run-on. Uji has successfully handed off the torch of Arcona Gaming Dominance to Rulvak and Celahir. And House Galeres continues to dominate 6 of the Top 9 GMRG Positions within the Brotherhood.
A House Qel-Droma Update!
Words from the Quaestor:
House Qel-Droma continues to grow through the cumulative efforts of Terran Koul, K'tana, Nath Voth, Mks Ehn and Zakath. Battleteam Shadow Gate is being further refined through an update in the wiki and fictional development. Likewise, Styx has completed several competitions detailing a motto, logo and the fictional events of the team coming together. With the official release of the new film, we can hopefully get moving on the QD Wiki Rehaul within the coming weeks, as well as possible RO options to breathe more life into our House. Our team is ever-growing and adapting to everything that comes our way.
The Adventures of Atty and Arcy...a.k.a. Ask the A-Team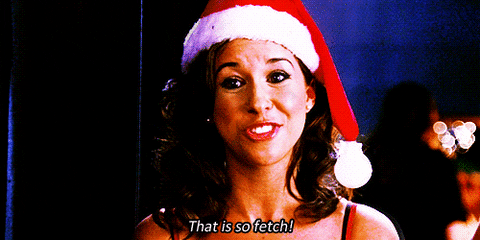 Kant asks, #AskTheATeam Do you, in fact, pity the fool and love it when a plan comes together?
Atty: There's a reference here, I know it.
Arcy: What.
Ernor asks, #asktheatty can you force wally to take the gmrg exam before the year ends?
Atty: He has struck a bargain to pass the exam if we win the next War. Let that motivate you. :P
Arcy: Wally. Take the GMRG exam please. (I tried)
Wally asks, Without spoilers, what are you initial thoughts on seeing TFA, from the perspective of someone who is not a self-proclaimed Star Wars fan?
Atty: I liked it, though I was soundly hushed by Vic in the theater whenever I went to comment about "They can do that?" because something conflicted with my DB-garnered knowledge, lol. It was really a very fun movie
Arcy: I'm sitting here wondering why Atty put my name to answer. I haven't seen the movie yet. :|
Atty: Because I'm cruel and I knew that. :P
Ernor asks, #asktheatty what does the Fox say?
Atty: this. He says this.
Arcy: points to the airlock Nothing. In space no one can hear you make stupid noises.
Ninj asks, #AsktheAtty how does Atty view Arcia as a person, rather than as PCON? What's Atty's perspective on Arcia as a being? Arcia, same question in reverse; how does Arcia view Atty outside of her CON job? As a person instead of a superior?
Atty: We touched on this a bit on our ACC match but Atty essentially sees Arcia as a determined woman as brilliant, blinding, and unstoppable as a comet sailing through space...but just as lonely. She wants to befriend her more than anything — on a personal level — and try to assuage her fears. Atty views Arcia as this broken woman with leagues of potential and a good, strong heart, but she can be frustrated with Arcia's dourness/strictness/general inability to pull that pole out of you-know-where, because Ashla and Bogan forbid she ever let herself be vulnerable enough to accept help and start healing. :P /endAttyrant
Arcy: Arcia views Atyiru as a childish person. She's amazed that she's been placed in command of such a powerful force, especially those of the Darker nature, but has seen the Miraluka succeed where many have failed. The alliances Atyiru has forged with others is very admirable to Arcia and she respects Atyiru for it. Long story short, Arcia respects the childish being of light but is amazed at how far she's gotten.
Wally asks, #AskTheAteam On a scale of 1-10, how much does Arcia hate Sithmas?
Arcy: Decree #347: Sithmas is cancelled.
Atty: Overruled. :P
Pel asks, #AsktheAtty Are you familiar with that wonderful Christmas classic "Dominic the Donkey"?
Atty: Not at all.
Arcy: Nope.
Wally asks, #AskTheAtty What is your favorite Christmas song/version (artist's version)
Atty: White is the Winter Night by Enya :P closely followed by literally any rendition of Carol of the Bells (it's my favorite to sing). Carrie Underwood's Do You Hear What I Hear is good too.
Arcy: I don't have a favorite Christmas song/version. I'm a very sour person on the holidays and I'm not afraid to admit it.
Vyr asks, #AsktheAtty What's your fav ship? :P
Atty: Since I know you meant this question as pairing and not as actual ships...I don't know. :P I love a lot hahah.
Arcy: The Nighthawk (I totes know this one) <- Atty said it.
Wally asks, #AskTheATeam How do you feel about Arcona's current roster, compared to how you saw it when you first took your positions?
Atty: I feel delighted, especially seeing so many returning people, from JMs to Elders. I love all you guys so much. And, and, and I just have so many feelings. sob
Arcy: The roster has bolstered tremendously and we're jam packed full of so much talent that I can barely contain my own excitement. With this new year coming, I cannot wait to see what we all can achieve together. Watch out, DB! Arcona is growing!
Vyr asks, #AsktheAtty What are you drawing right now?
Atty: I'm working on this report right now. :P But the last thing I was working on was my submission for the Arconan Holiday's Ugly Sweater competition. I'm having lots of fun with it. It's utterly ****ing hideous. :P
Arcy: I wasted black pen ink on a piece of white paper...does that count?
Wally asks, #AskTheAtty Please rank the major holidays from favorite to least favorite
Atty: CHRISTMASSSSSSSSSS! Heh. I love Christmas the most for various reasons. It means a lot to me (though not for any religious significance, Christian, Pagan, or otherwise) as a general celebratory holiday with family, good cheer, beautiful lights and color, baking, gifts, and all that jazz. I love the spirit all on its own.
As for the rest of the ranking...and this is me spitballing what you mean by "major holidays"...

Christmas
Thanksgiving (food and family)
Halloween (candy and costumery)
Easter (candy and riddles/scavenger hunts)
Fourth of July (MURICA, FRAK YEAH)
Valentine's Day (candy, whether or not you've someone to share it with)
New Years (I can't/don't drink...not previously a big event in my family lol)
Any of the observed Veteran or Memorial holidays
Various other holidays that get me out of school but I don't necessarily celebrate
April Fool's (I don't care for pranks).

Arcy: 1. , 2. , 3. , 4. , (get the picture?)
In Closing
The Adventures of Atty and Arcy: The Comic!
(Don't worry...these season's greetings have no spoilers.)
I've said it multiple times throughout this report, my dears, but I'll say it once more. Happy holidays to all of you, your families, and all you hold dear, and may you have the happiest of new years. All my love, pride, and cheer.
And, of course, as always,
Arcona Invicta!