Well, I will warn you all off from the start, this report is going to be a heavy one. Not as heavy as 2020 was on a personal level for many of you, but I am going to be presenting a lot of data. I promised the Clan a 2020 year review, and rather than to hold back or do it halfway, that I figured I would go ahead and present the Clan's activity over the last year in one fell swoop.
Now, I will note that I itemized awarding of Graphite Clusters (as they are tied to individual events and in the past have been less numerous than any other quantity of Clusters) but not Clusters of Ice, Fire, or Earth. Given that such activities are rather more numerous than those who award Graphite, I would beg forgiveness of the Clan that I couldn't be that much more thorough. I have decided rather that in place of it, I would take time to count up the instances of various metrics.
2020 was a heck of a year in ways none of us had imagined. I think it is worth looking over and celebrating your accomplishments over this hectic year, Naga Sadow.
Competition activity. Besides Telegram and/or Discord I think that I can comfortably say that makes up the largest portion of quantifiable 'buzz' in the Brotherhood. In the year of 2020, we saw 61 competitions organized by our members. On 34 instances, members acted as co-organizers for competitions, both within and without the Clan. Across our 31 current members, Clan Naga Sadow has seen 888 competition entries over the last year. Nothing to shake a stick at if you ask me.
Gaming and writing are pillars of the Brotherhood that we almost all have taken part in at one point or another. For Naga Sadow, while PvE or 'bot' matches made up the majority of the gaming activity at 297 instances, we still saw 100 PVP matches waged over the last year. More than just the excitement of PC/Console combat, we also saw over 117,000 words of fiction written by Sadowans over the last year though! That didn't include the additional 31,760 words of fiction written over run-ons, spread over 53 RO posts. Besides the 2 ACC battles finished this year, Naga Sadow saw our members complete over 100 fiction activities. I mean, yeah, 113 activities isn't THAT much over 100, but still!
The Shadow Academy has never been a place that Naga Sadow has been absent from (thanks Sang) since I have joined the Brotherhood, but when I took a chance to look at our Sadowans' part in the institution I was more than a bit surprised. Like, did you all realize that we collectively passed 245 courses? Did you know that we saw 33 degrees earned by Sadowans? Did you know that we saw Sang grade over 200 courses in that same year?
Our 38 news posts were not enough to recognize how much you all have done. During the 14th Great Jedi War, we saw all of you earn together 250 Seals of Visions. We saw two Nova earned during the last year- one bronze, one silver. Two members earned Amethyst Kukris and another two earned Sapphire Blades. We saw one of our number gain another Grand Cross, we saw 4 Steel Crosses go out, 5 Anteian Crosses and 4 Dark Crosses. Over a year of competition we saw 16 Crescents with Diamond Star go out to Sadowans. We saw 22 Crescents with Sapphire Star that came home to this Clan for competition. Of crescents with Amethyst, we saw 61 awarded to Sadowans. 50 Crescents with Sapphire went to old CNS. 28 Crescents with Emerald Star were earned by our members. Another 6 Crescents, these with Topaz Stars, were earned by our own.
Man, as I type this out I wonder if I will run out of ways to say "you all earned these things" without repeating myself before I finished listing off your collective accomplishments. We will see so at any rate.
Of gaming conquests and efforts, we saw 53 Pendants of Blood earned. Of digital combat, we saw our folks grind out 600 Clusters of Fire and 2943 Clusters of Earth. I had already mentioned the thousands of words penned by Sadowans, and of them we saw the Clan score 346 Clusters of Ice. Skilled, or perhaps in my case just determined, artists of varying stripes drew up (pun, haha) 414 Clusters of Graphite. A few of our members even showed off prowess in trivia to score 2 Legions of the Scholar.
Then you have the small honors. Or, not so small as the case may be. You have the 30 Scrolls of Foundation our resident Professor of Lore earned for service to the Shadow Academy. We saw Scarlet earn a Scroll of Indoctrination for introducing Malevek to our midst. We also saw both Scarlet and Hades earn a Scroll of the Master each for training a student to Knight.
Now, I am sure that some folks could point and say, "hey Bentre, you just went about a really long way of spouting out some stats." In which case, I am somewhat guilty as charged. I can say, however, that the sheer breath of all that Naga Sadow has done over 2020 was something I did not completely grasp before I took on this little project of counting up the 'what everyone has done.'
In fact, in order that I might make it evident to everyone else, I plan to list a portion of that activity. Well, most of it really. There is some overlap with some gaming activity and what competitions Clusters of Ice might come from, so I have omitted those as line items, but that does not diminish the way that each of you contributed to the above statistics. And for that, I thank you all.
This Is The Part Where People Ctrl-F To Find Their Names
It is worth noting this activity only covers the members currently on our rosters. That is not to say that I don't appreciate everyone who's paths have brought them into our fold over 2020 and beyond. :) (Hopefully this doesn't crash the site.)
---
---
---
---
---
---
---
---
---
---
---
---
---
---
---
---
---
---
---
---
---
---
---
---
---
This isn't the last you will hear of us for the month of January. I think that we will have a pretty awesome 2021 together. After the last year, it has to be better than it has been, even if only in our little corner of the internet!
I am excited to see what you all accomplish (both DB and IRL) over this next year.
"Conquest is our destiny; we shall not fail."
With such a huge dump of awesome, I think this is best summed up in the immortal words of my Proconsul…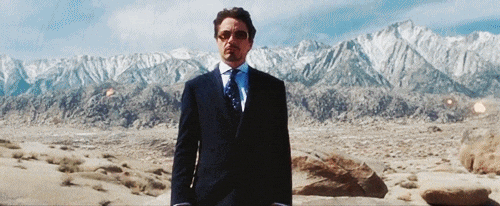 BOOM!
Overlord of Naga Sadow